You really REALLY need to try the new Nomo Reindeer. It's a dairy-free and vegan milk chocolate with a cookie dough flavour centre containing rice cereal and cocoa pieces.
It's so good to have a Christmas themed vegan chocolate hit the supermarket shelves and for it to be something really different. It's not just festive packaging. It's a chocolate reindeer filled with creamy cookie dough and it doesn't disappoint.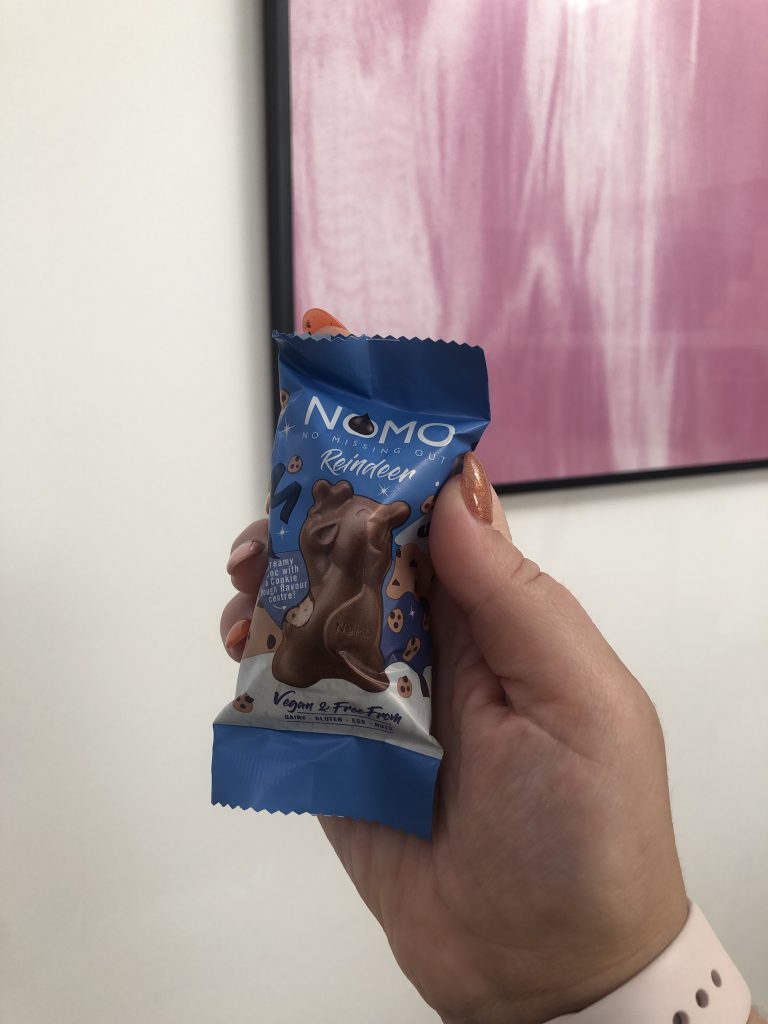 Over the last few years Cadbury's have been selling something very similar so I'm delighted that NOMO have come through with their own dairy-free and vegan friendly version. I'm even happier that it is absolutely delicious too.
I found the NOMO Reindeers in Sainsbury's for £1 but they're also sold in Tesco (only 80p), Holland & Barrett and you can buy them online.
These are so good that I think I'm going to have to do a bulk order.