Pizza Express has been doing really well with their vegan and dairy free options for a while now. This is excellent news for anyone who chooses not to eat dairy or for those of us with allergies and intolerances. I've heard they also cater well to our gluten-free friends.
I was pleased to see that they've recently added a few new options to their vegan menu. You can see the full vegan-friendly menu here. As always, be sure to double check with your local restaurant if you have allergies and intolerances so that they're aware when they're making your food.
Here are some of the new dairy-free highlights! All photos were taken from the Pizza Express site. 
Mushroom & Pine Nut Classic (vegan)
I think this Mushroom and Pine Nut Classic pizza looks delicious. I really hope I get 'round to trying it over the festive season. I really wish I was eating a slice right now.
It's a classic dough base topped with Portobello mushrooms, vegan mozzarella, pine kernels, garlic oil and fresh rosemary. WOW!
Leggera Peperonata
Another new option to the menu is this pasta dish. It's a Penne pasta baked with a sauce of passata, rosemary, chilli flakes, garlic and mixed peppers. Doesn't it look lovely and warming?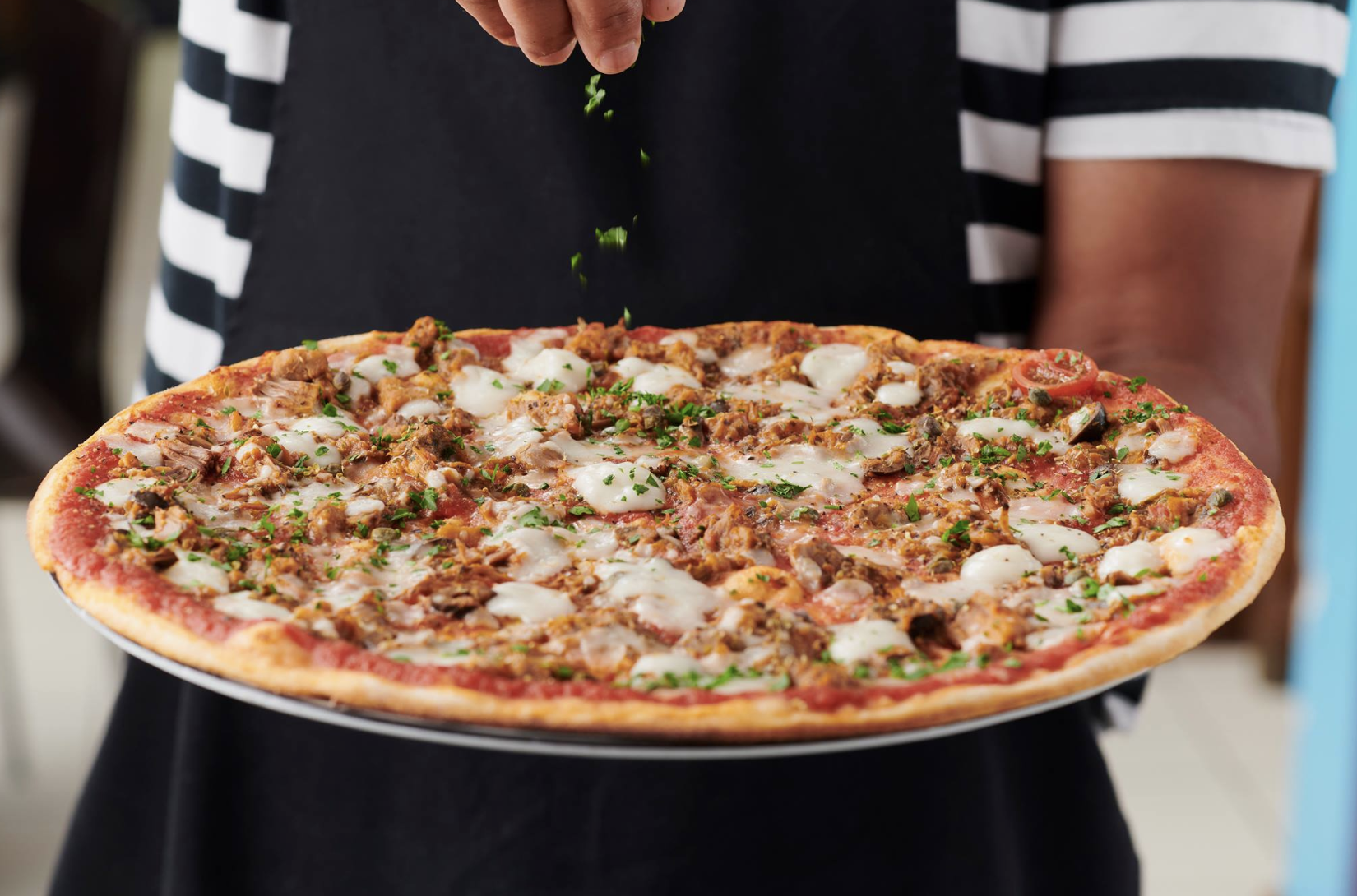 Vegan Puttanesca
There's another new dairy-free pizza on the menu and it looks fab.
This one comes on their Classic base with vegan mozzarella and is topped with Jackfruit marinated in a Puttanesca sauce of tomatoes, olives, capers, red onion, chilli, garlic and herbs.
Carrot Cake
I'm always extra excited when a new dairy-free dessert makes an appearance on the menu. As much as I love sorbet it doesn't always cut it during the colder months.
Enter, the all-new, all vegan carrot cake.
It looks delicious, moist and the icing looks delightfully creamy. I can't wait to try it.
Vegan Snowball Dough Balls
Another new dessert on the Pizza Express menu.
They've taken their famous Dough Balls and jazzed them up with cinnamon, icing sugar and a fruit coulis dip. I shall look forward to giving these a try.
So there we have it. The new and exciting dairy free and vegan options on the Pizza Express menu. As I mentioned before, if you have an allergy or intolerance it's always best to ensure the staff are aware.
I think the new options look fab and make excellent additions to an already full vegan/dairy-free menu.