I've started to check out all of the new and exciting dairy-free options for Christmas 2021 and I've been blown away by all the new launches. I always say this, but isn't it amazing just how much the dairy-free market is growing?! I love it.
Today we're focusing on Moo Free. They're a FREE FROM and VEGAN brand which I'm sure you've all heard of. The brand was founded back in 2010 by Andrea and Mike Jessop – find out more about their business journey on their site.
They always stock fun seasonal chocolate and this year has got to be their biggest launch yet. There are so many options to pick from including 3 advent calendars over on their shop as well as a selection box. Today I'm sharing their cute and festive figures which are perfect as gifts, stocking fillers and of course, just to have around so us dairy-free folk don't feel left out.
The good thing about Moo Free is that their products are made in their free-from UK factories so you have no need to worry about 'may contain' labels.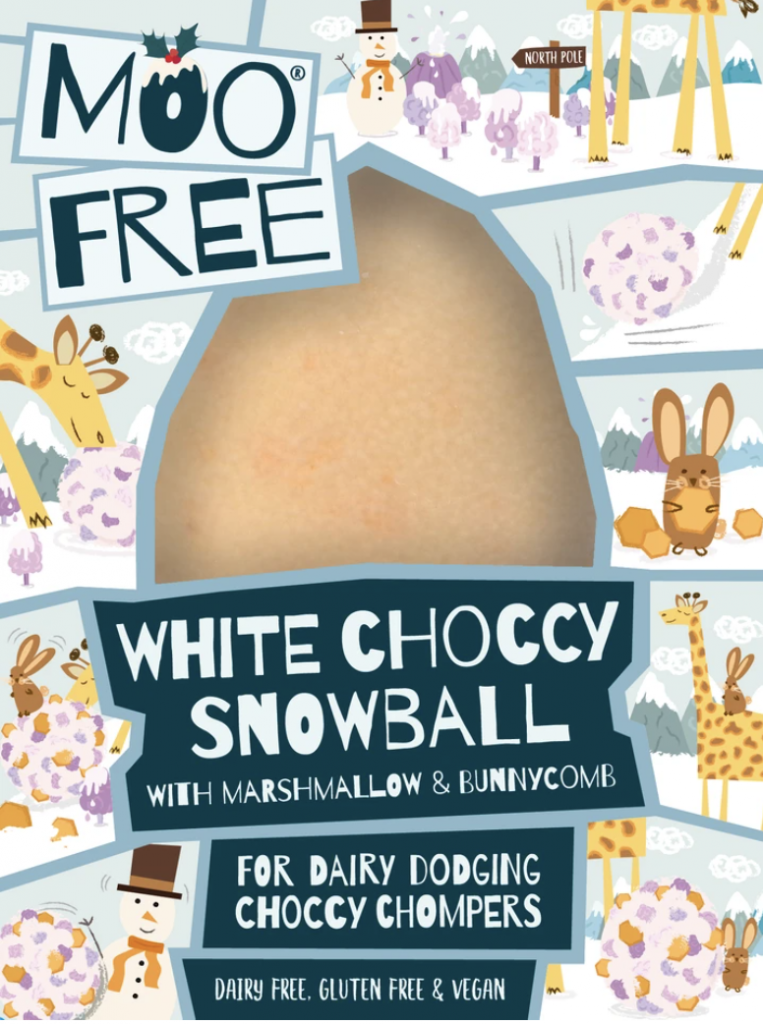 The Moo Free White Choccy Snowball is new for Christmas 2021 and it sounds DELICIOUS. It's a white chocolate snowball with vegan marshmallows and vegan honeycomb. I'm more of a 'milk' chocolate fan but I can't wait to give the White Choccy Snowball a try.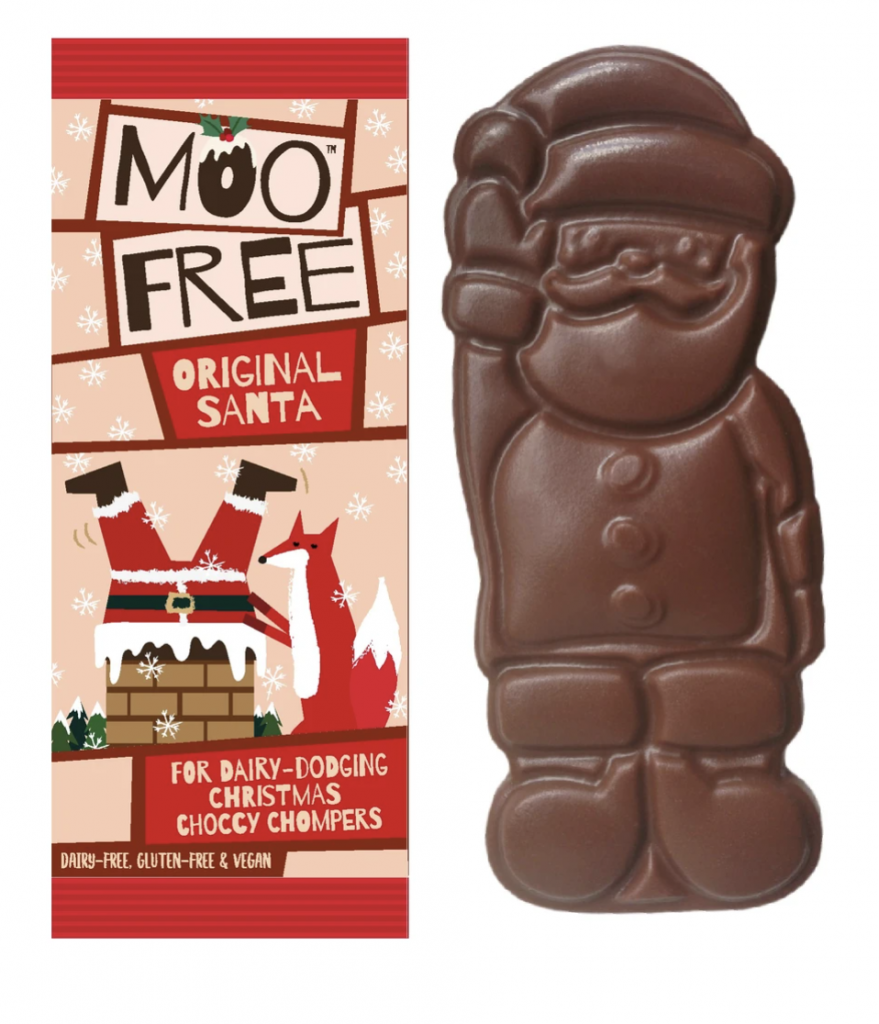 This is their dairy-free 'milk' chocolate Santa made using dairy free and vegan chocolate. These are very cute, delicious and perfect to add into a stocking or gift bag at Christmas. I know I'll be filling the top of our fridge with them.
The chocolate Santa is already available at Tesco.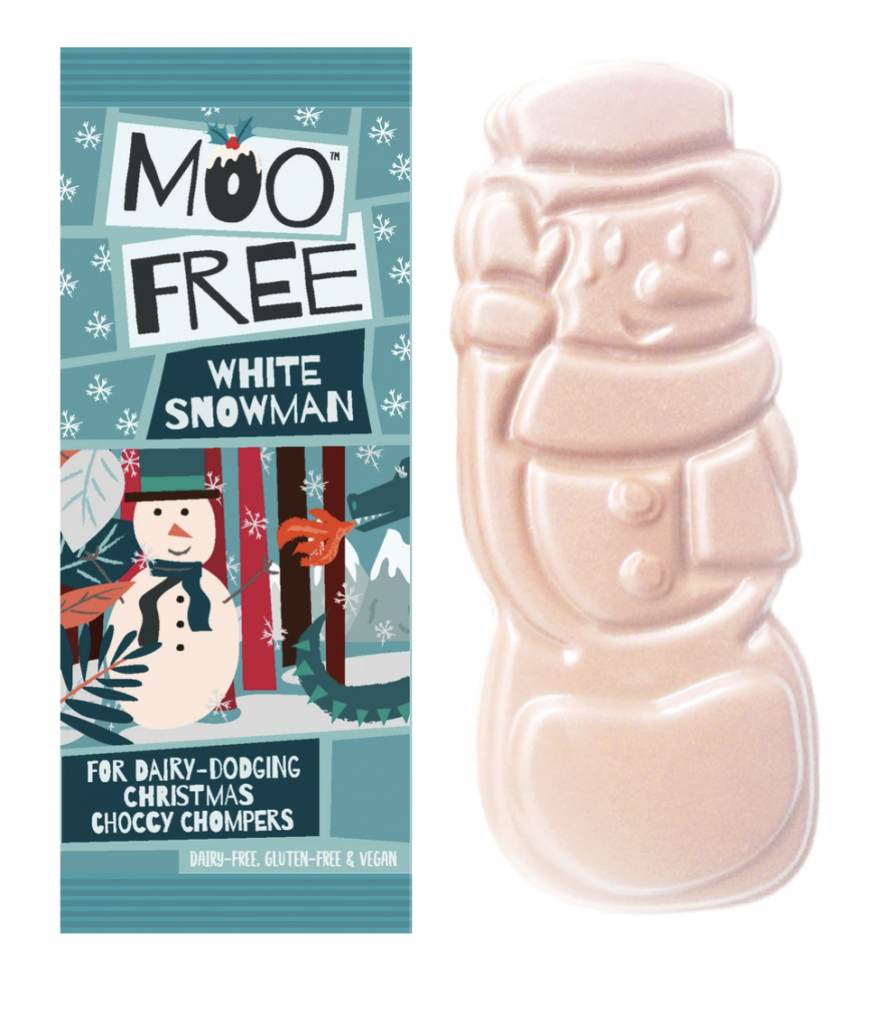 If you're more of a white chocolate fan then this cute little dairy-free snowman is for you.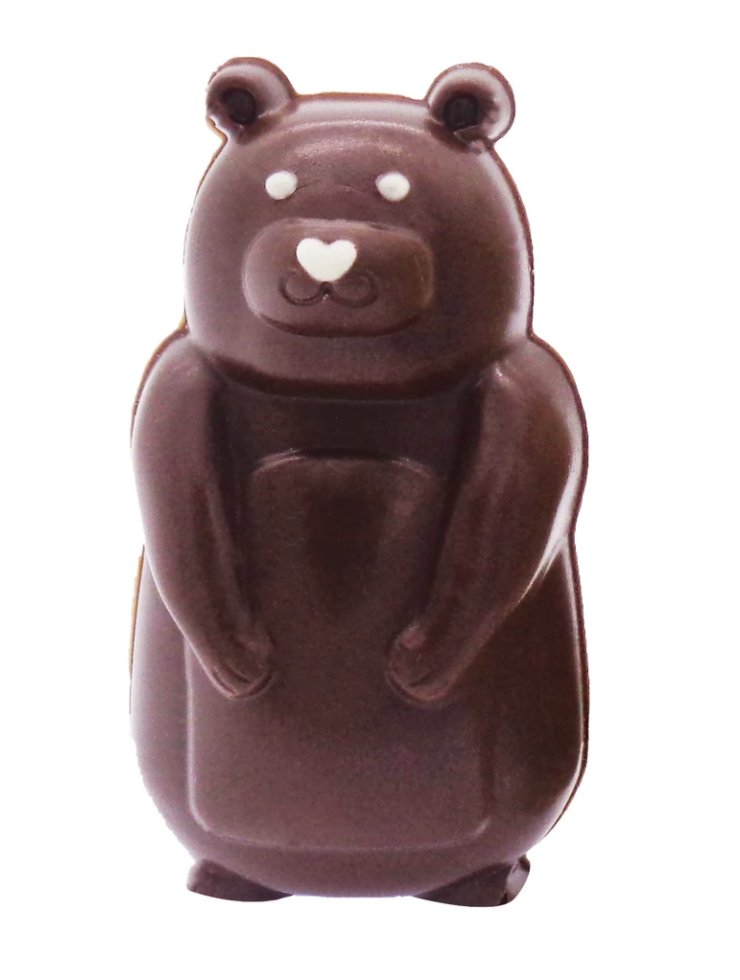 I'm pretty sure that Oscar the Bear is new for Christmas 2021, I certainly haven't seen him before. He looks very cute and yummy. Just look at his little hear shaped nose.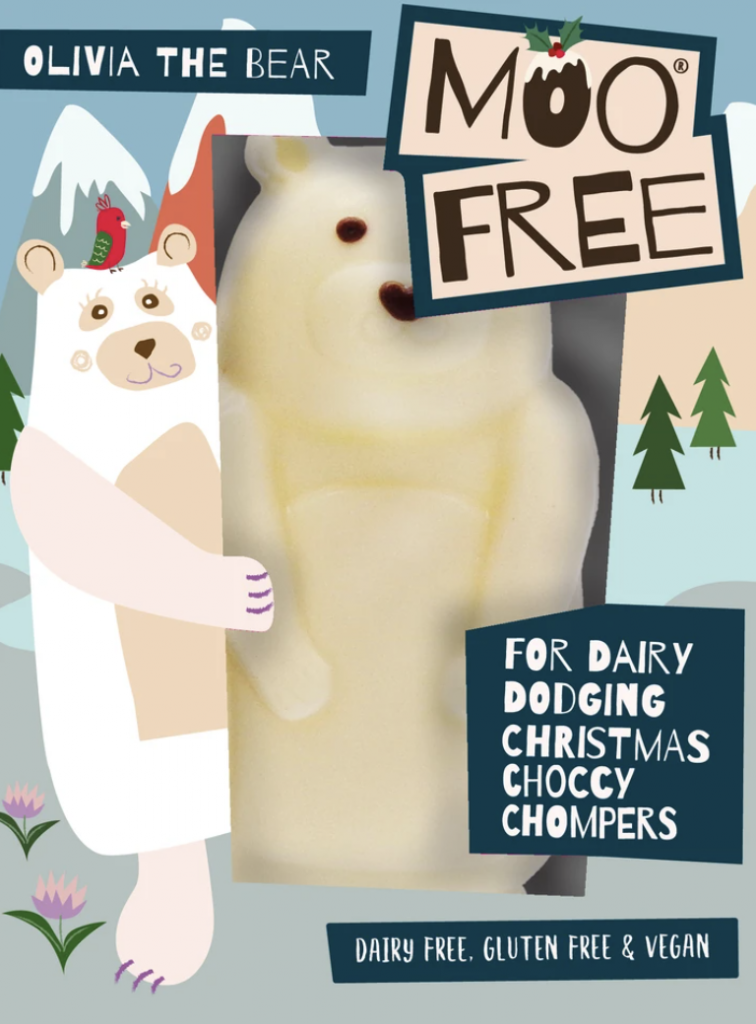 Moo Free are rolling with all the new launches this year. Olivia Bear is a new addition to the Christmas 2021 line-up and perfect for white chocolate lovers.