Today we're covering another dairy staple, butter. It's something most of us use every morning on toast, at lunch in sandwiches or within cooking and baking. It's a versatile and essential product to have in your dairy free fridge.
I've always loved a good quality salty butter so I was gutted when I had to cut it out of my diet for good. For many years there were various options but none of them quite had that same buttery and salty flavour that I was looking. That was 'til the last couple of years ago. Now there are more dairy free butters available than ever before and many tick the box of being an excellent dupe for a classic butter.
There are a lot of margarines and spreads that are naturally dairy free but you must be careful and always read the labels. Many margarines will contain whey or lactose which IS NOT suitable for those with a dairy intolerance or allergy.
There are a few brands you may have already been aware of before embarking on your dairy free journey, the likes of "I Can't Believe It's Not Butter" (they've now removed the buttermilk) and "Flora Lighter" don't have any dairy in. They're certified as Vegan friendly.
So if you're already using margarine on your sandwiches, check to see if it contains dairy and if not it's most likely that you won't need to switch it out. However, there are a few margarines and spreads that contain buttermilk, whey or lactose. Buttermilk is a by-product of butter production and used to make dairy products. So, as always, check full ingredient lists and may contain warnings before making a purchase.
If you have always used regular dairy filled butter then you'll need to try a few different options before deciding on which you like the best. Some dairy free alternatives for butter are best for baking, others work well on toast and crumpets and some are good for making pastry with. It's generally all down to how well the butter alternative works and taste preference.
In the coming month I'll be sharing a run down of some of the plant based alternatives to butter. But for now, here are a couple to get you started.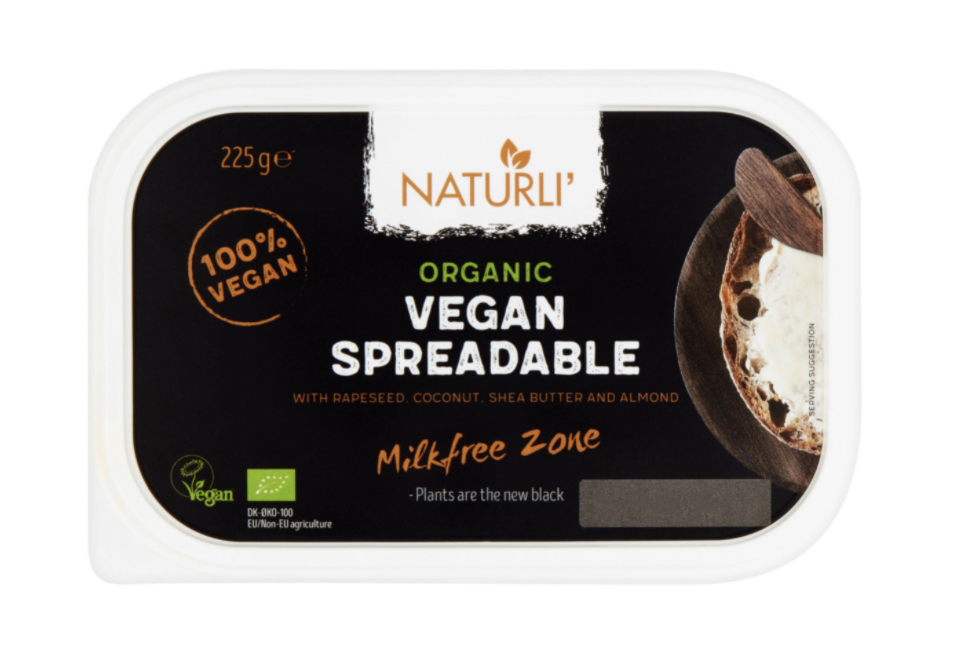 Naturli Spreadable
Naturli, for me is the best of the best when you want to have a hot buttery and salty crumpet. It's a totally dairy free and comes in a solid consistency but is easy to spread on your toast or crumpet directly from the fridge. The taste is just like butter, I promise.
It also comes in a solid block which is good for baking.
Available at Sainsbury's and Waitrose.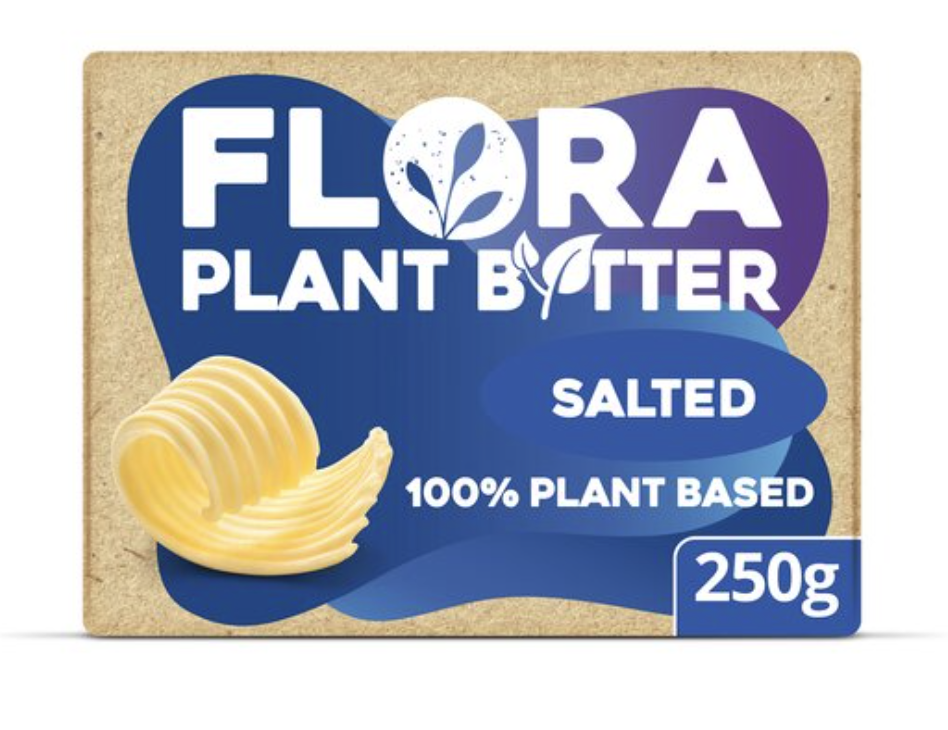 Flora Plant Based – Salted
I've recently kept a couple of blocks of Flora Plant Butter in the fridge. It works as you'd expect a traditional butter to work when it comes to baking and cooking. It's also pretty good for making buttercream with, something which not all dairy free butter alternatives are good for.
Also available as unsalted and there's a spreadable version too.
Available at Tesco, Ocado and Sainsbury's.
Baking and Cooking
So the next question is what do you do about baking and cooking? Again, I've mentioned this before but a lot of it comes down to personal preference. These days there are many dairy free butter alternatives that behave as you'd expect a traditional butter to behave. This means they work well when it comes to cooking as well as baking cakes, cookies and more. So, the final result will depend on your personal taste.
I recently had an issue with buttercream, it's something I'll cover in a full blog post later in the month but in short, I made a full batch of buttercream with one plant based alternative and it was awful. The flavour was just wrong despite having worked beautifully within the cake itself. So, this meant I had to run over to Tesco, luckily it's not too far away, and grab a bunch of dairy free butters to test out before making a full second batch of buttercream. I had success with the Flora Plant Butter on that occasion. We'll do a deep dive on making buttercream very soon.
If you're using butter in a pan to fry or sear something, you might want to look at the oils you already have in your cupboard. There are a lot of cooking oils that can do the job. I like to use olive oil for a lot of my cooking needs but there are other options too. Another popular option is coconut oil. It may not be in your cupboard just yet but if you're new to being dairy free you'll soon find out that coconut and other nut oils are often used as a replacement for lots of dairy products.
Saying that, if you prefer to use butter for frying pancakes and eggs then I recommend giving Naturli or Flora Plant Butter a try. They both do an excellent job.
Summary
In my opinion; butter is one of the easier products to switch out to a dairy free option. There are plenty of options these days. Products like margarine make it simple to replace in sandwiches. Cooking oils give great alternatives with cooking and newer plant based butters work really well when it comes to baking.
In terms of price, you shouldn't be paying more for a margarine or dairy free butter. They all come in at a fairly similar price range and are always going on offer across supermarkets.
While you could stick to a traditional margarine or spread (just ensure it is dairy free by checking the full ingredients) some options are simply much more like a classic butter in flavour (like Naturli) than others and some work better when it comes to baking. So, it's one of those things where you have to try out a few options and see which ones work for your needs.
And finally, when you're out and about, or traveling, the likelihood is non dairy spread will be an option in coffee shops, hotels and restaurants. Just remember to always check the labels in accordance to your allergies.