Gianni's Dairy Free Ice Creams from Aldi are delicious and if you haven't already, you must give them a try.
They're basically the Aldi version of a Magnum. Okay, so the ice cream isn't quite as creamy as a Magnum but it still tastes really good and the chocolate shell has a good crack when you bite into it.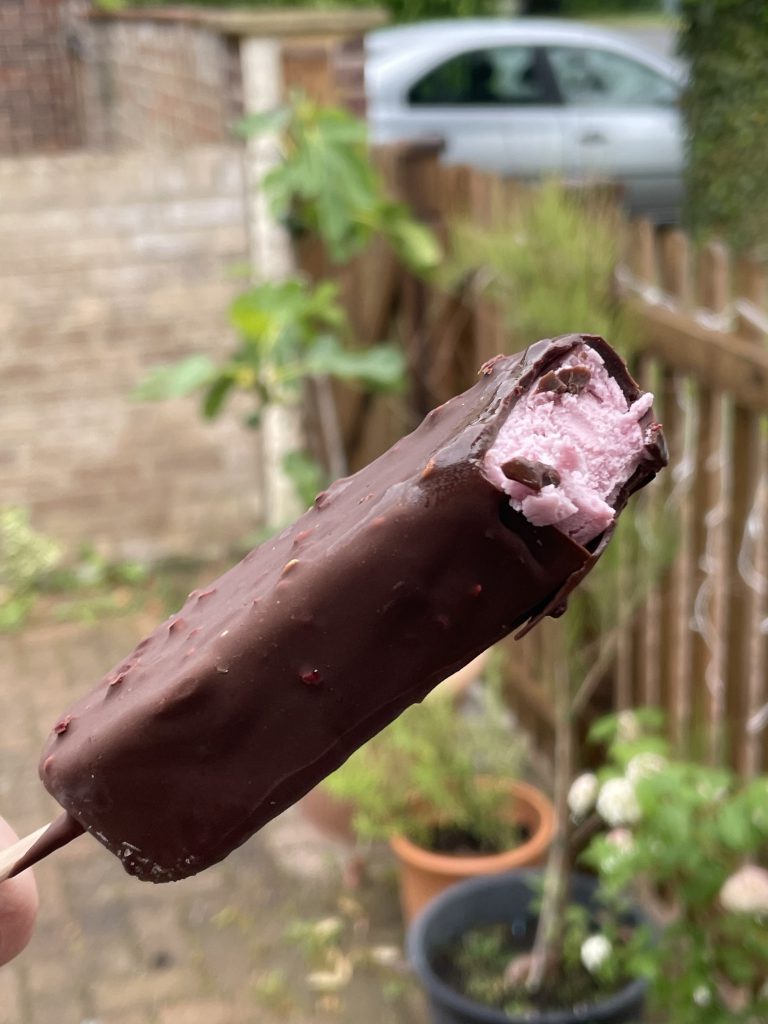 They come in 3 flavours; Forest Fruits, Chocolate and Salted Camel. Each box contains 3 large ice creams for £1.99.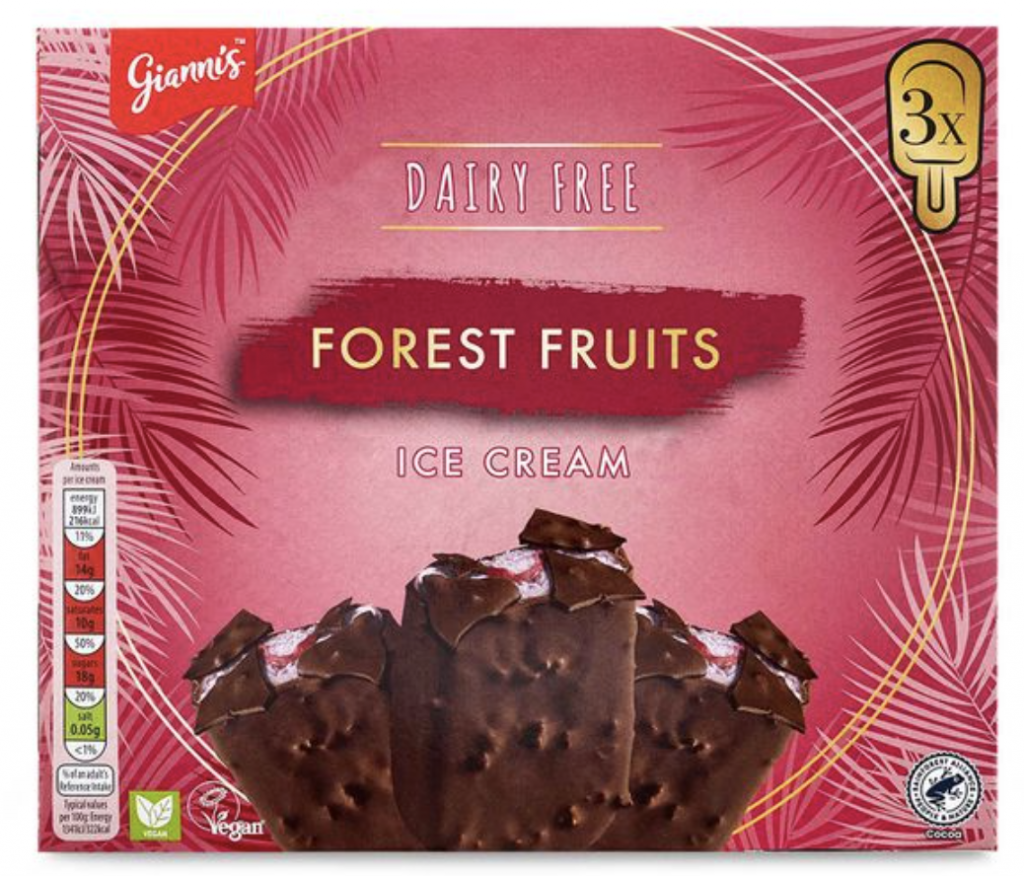 My favourite of the 3 flavours has got to be Forest Fruits, I'm a sucker for another that reminds me of a black forest gateau. As I mentioned before, the ice cream isn't as creamy as some other brands, it's not sorbet but somewhere in-between. Where it lacks in creaminess it's still full of flavour, especially with the addition of the sauce running through the ice cream. For £1.99 for a box of 3 I think it's an excellent purchase for summer. The chocolate shell around the outside is very tasty, it tastes like regular chocolate with the addition of little tangy raspberry bits.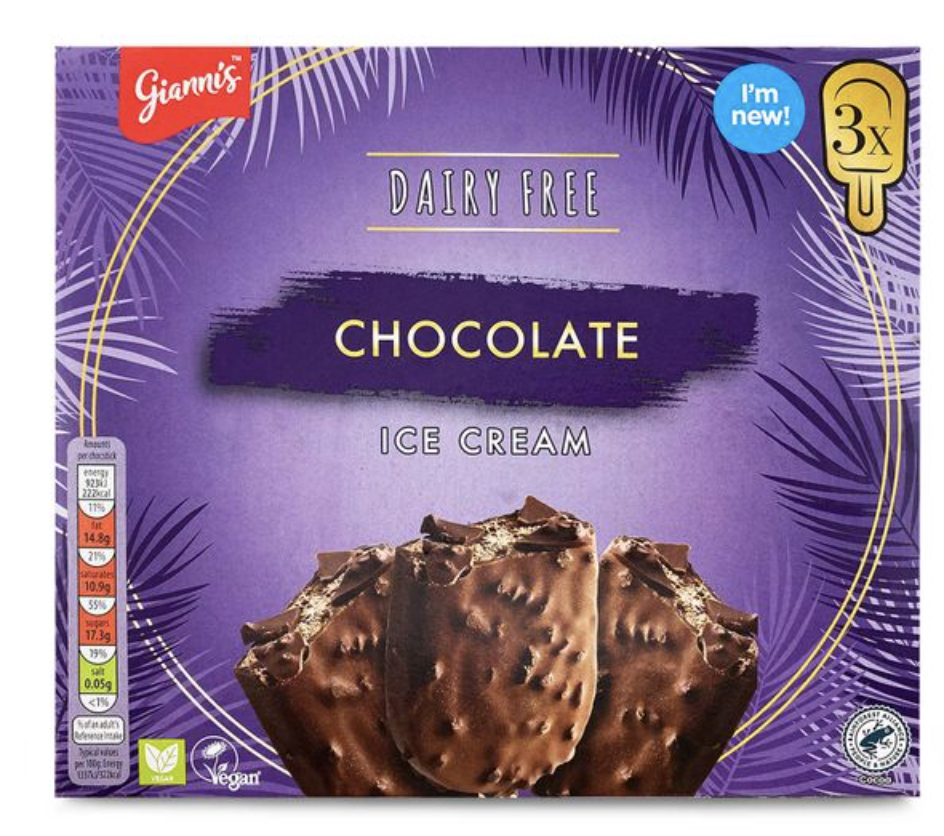 Like the Forest Fruit flavour the ice cream within the Chocolate version was somewhere between a thick sorbet and an ice cream. It's sorbet but it's also not a creamy ice cream. The shell is thick and has chocolate nibs throughout it. I don't think these have as much flavour as the Forest Fruit and Salted Caramel options but they're still nice.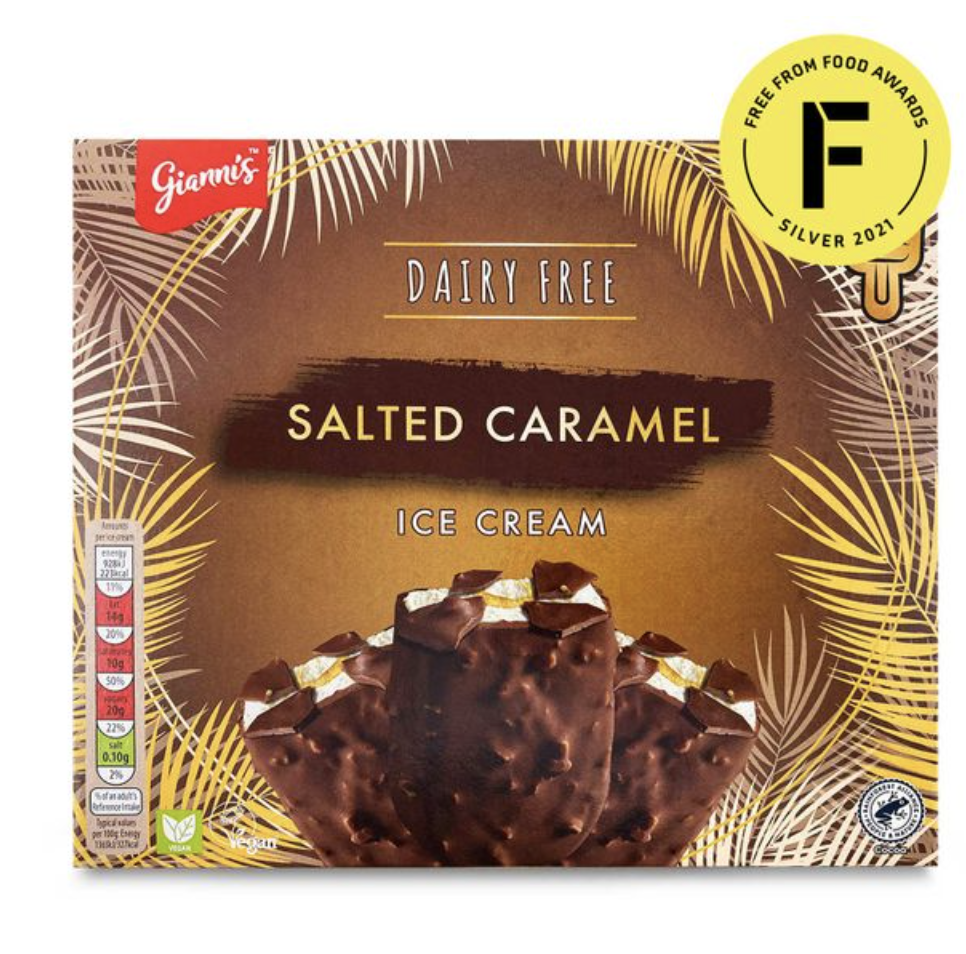 The Salted Caramel ice creams by Gianni's are tasty. The vanilla ice cream seems to be a little more creamy in this flavour but still not like a traditional dairy ice cream. I'd have liked them to be a little more generous with the sauce in this flavour. The flavour combo works really well and as with the others, the outer chocolate shell is perfect and has honeycomb bits throughout.