I thought it was about time that I did a little research to see what new and exciting dairy-free products have hit the market or will be launching over the next few months.
I've made some rather interesting discoveries and can't wait to give them all a try.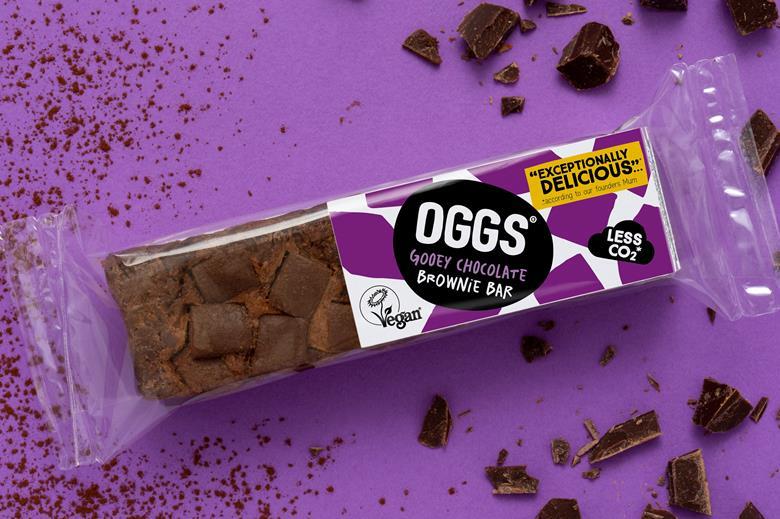 The fantastic VEGAN brand, OGGS have made the move into snack bars.
Launching this September in WHSmith will be 4 new grab and go products; Brownie, Flapjack, Tiffin and Millionaire bars. I can't wait to give these a try and LOVE that there are more and more new easy food products entering the dairy-free and vegan market.
I don't know for sure but if these are like the other OGGS products then they may have a 'may contain' warning due to the factory they're made in. So please, as always, check ingredients and warnings in line with your allergies and ethics.
Find out more about OGGS and the delicious cakes they make in my recent post.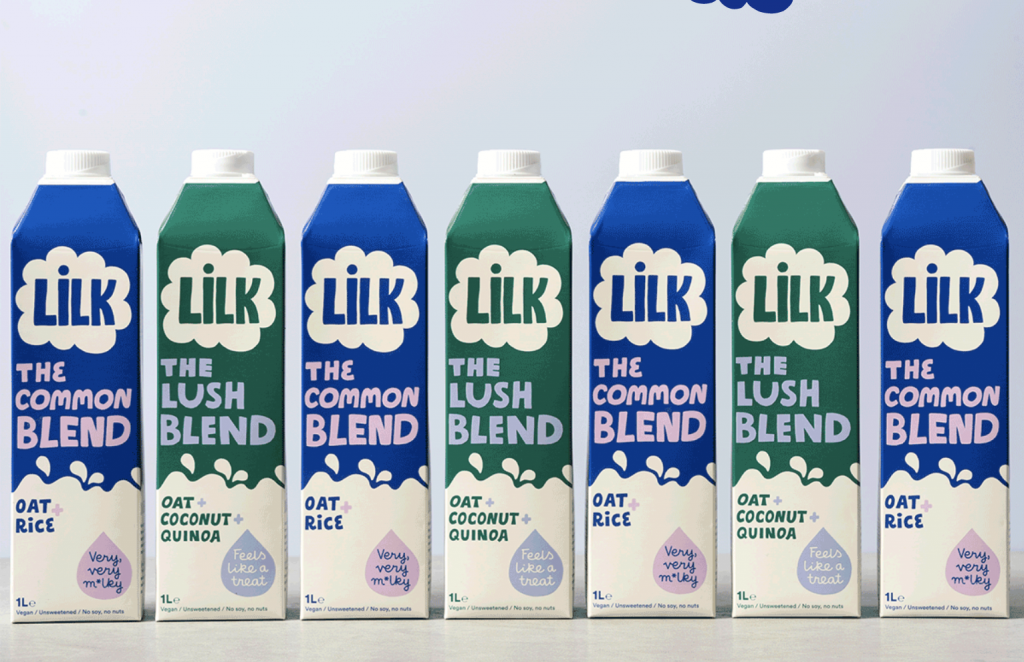 I've just stumbled upon a brand new milk alternative, Lilk.
We're all familiar with classic single-blend milks but Lilk are coming through with unique and versatile blends of grains and seeds.
They're launching with 2 blends; The Common Blend is 'very milky' and is made with oat and rice milk and said to go with everything. The Lush Blend is made with oat, coconut and quinoa and is aimed at creating much more luxurious at-home treats.
They're the first brand in the UK to be trialling a new and greener type of packaging. It's FULLY recyclable and made from FSC-certified cardboard.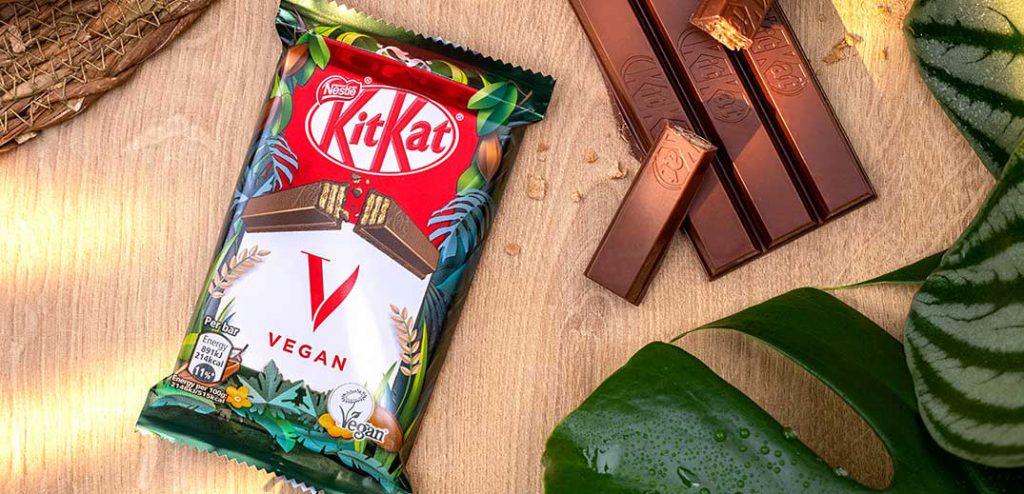 Vegan Kitkat's are now available in Sainsbury's! At long last.
The new vegan Kitkat is just like the classic with a combo of crisp wafer and smooth chocolate. Unlike the classic, this one is made from a rice-based milk alternative.
I'm yet to get hold of one so I can't give you a review but I'm so excited to try them.
Always check full ingredients.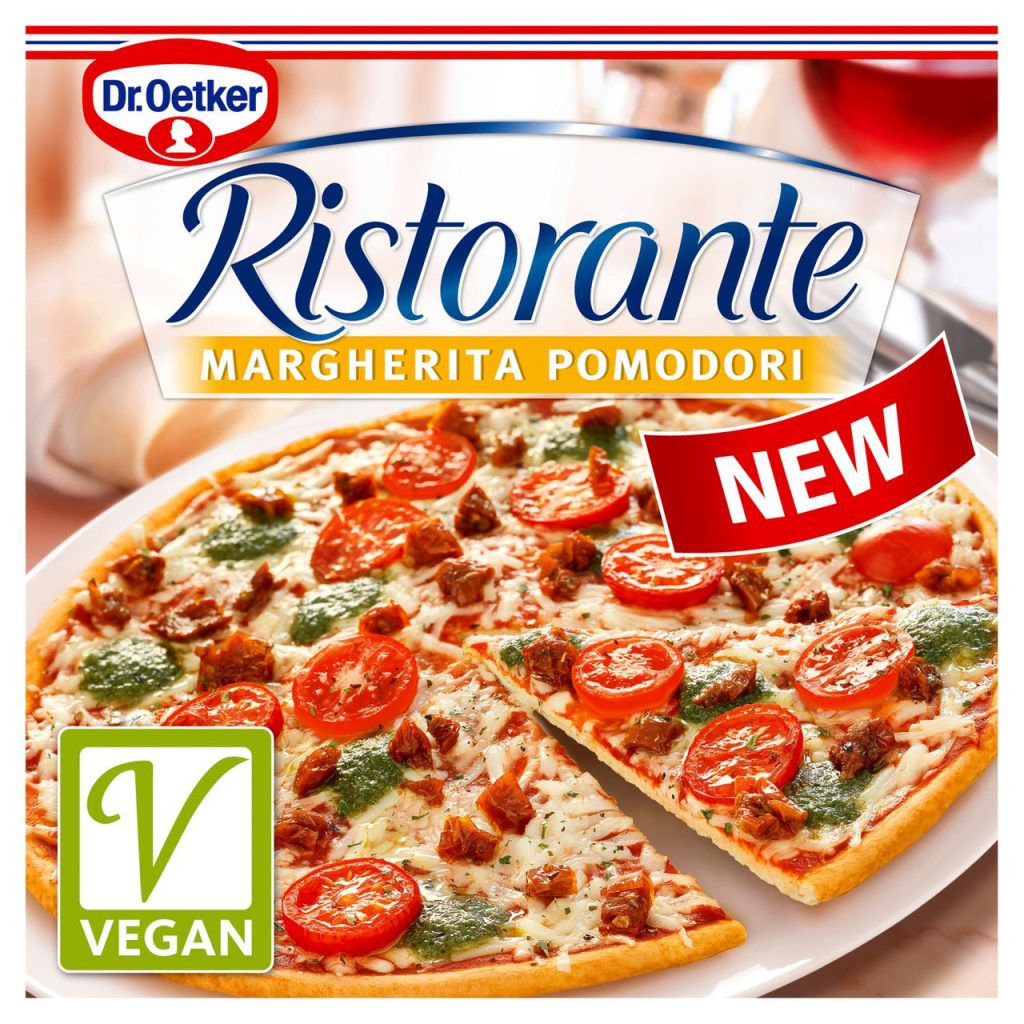 Dr. Oetker have just launched a vegan pizza.
No more missing out when everyone wants a quick and easy dinner! The new launch has grated vegan cheese alternative, sun-dried and cherry tomatoes and a basil garnish.
Please always check full ingredients.