When I was in Aldi the other day I just had to grab these Violet Creams. They have a dark chocolate coating and are filled with violet fondant. These are a real classic and a bit of a Marmite product – you'll love them or hate them.
They were about £1.50 or just under.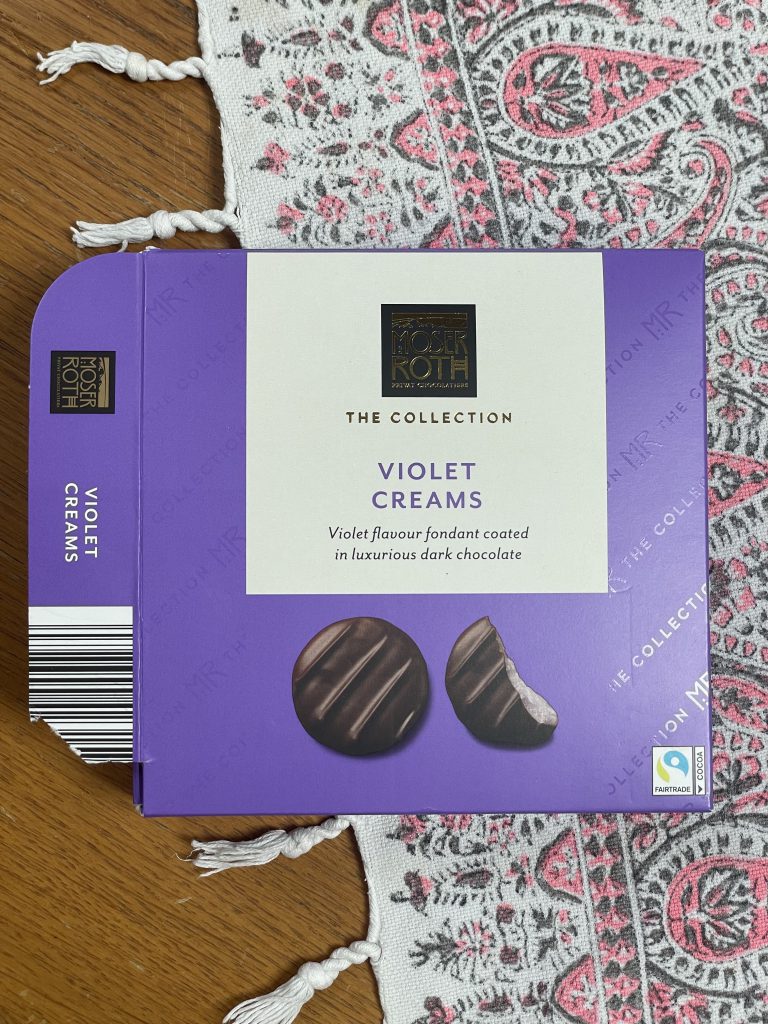 Luckily, most of the time Violet Creams tend to be dairy free but not always, so don't quote me on that.
I always say this but please check and double check ingredients in accordance to your allergies and ethics. Ingredients can also change over time so it's always best to check before buying.
Check full ingredients list over on the Aldi website.
Anyway, I love Violet Creams and anything violet flavoured. These chocolates also remind me of my grandma so there was no way I could walk past without putting them straight into my basket.
I thought these chocolates were very tasty. However If I was to be picky then I'd have liked a much stronger violet flavour for the filling or perhaps that they were a little thicker so there was more fondant filling in each one. Despite this, I still enjoyed them and will buy them again.
You can find more dairy free finds at Aldi in some of my other posts and over on TikTok.