Here are 7 dairy free Easter Eggs you can find at Aldi. They always have a good range of dairy free options and this year their Easter selection seems better than ever. They're all under the £5 mark too.
As always, please check the full list of ingredients before purchasing to ensure they are suitable for your allergy or ethics.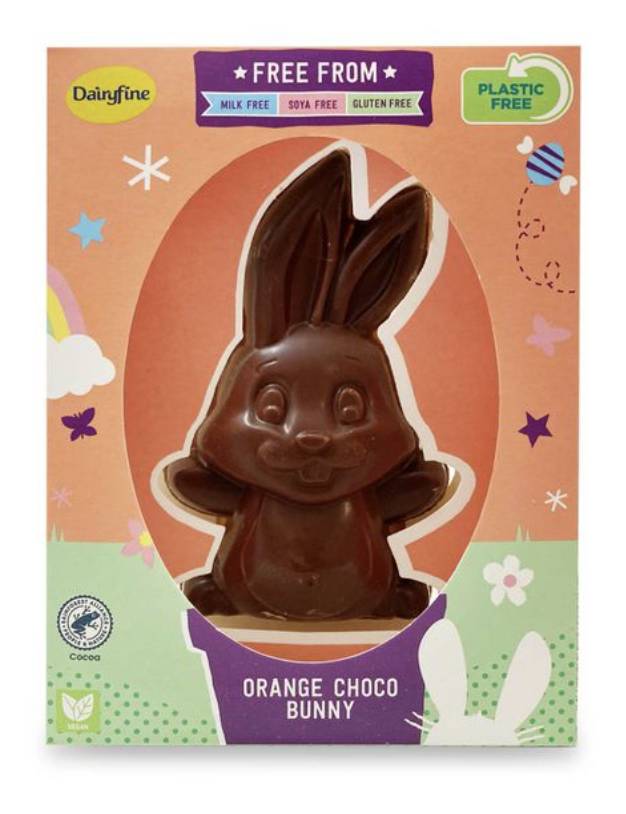 Aldi coming through with the affordable options this Easter. I personally love chocolate and orange as a combo this this orange bunny sounds excellent to me and perfect for little ones too. Not only is this a milk free product but it's also free from gluten and soya too.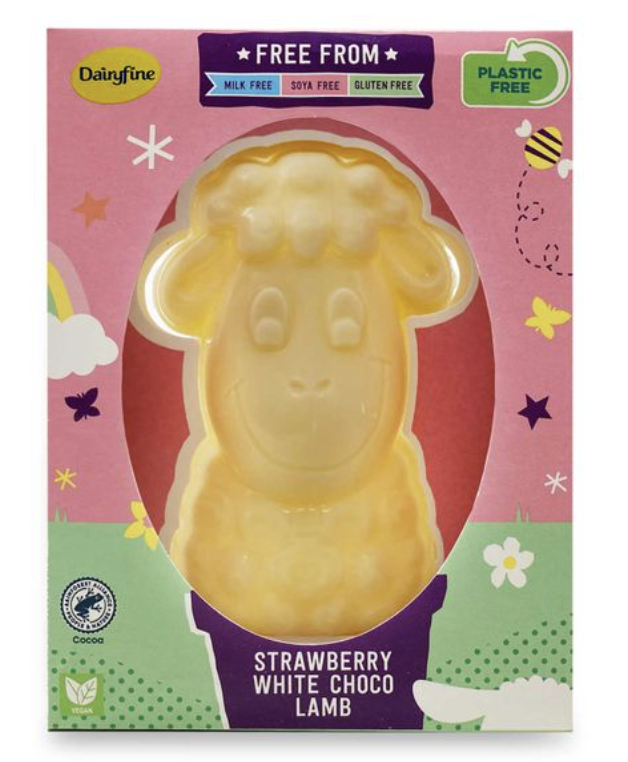 This is a very cute dairy free white chocolate lamb. My toddler would love this.
As above, this is milk, gluten and soya free,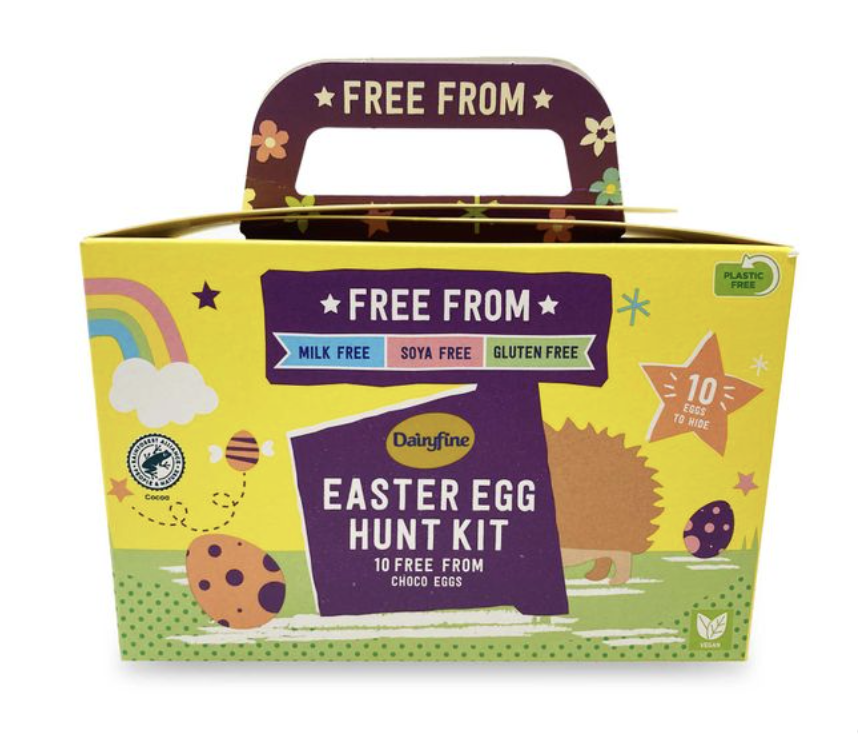 It's so good to finally see dairy free Easter Egg Hunt kits. This one is free from milk, soya and gluten. It contains 10 chocolate eggs so you can create your own Easter hunt at home for your little ones.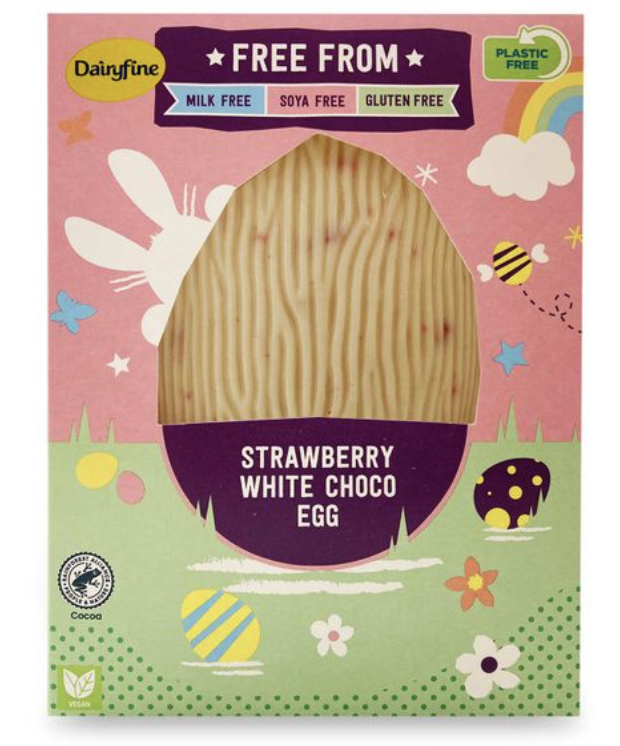 As above, this egg is also free from milk, soya and gluten. It's a white chocolate and strawberry egg which sounds tasty. Let me know if you try any of the Aldi eggs this year.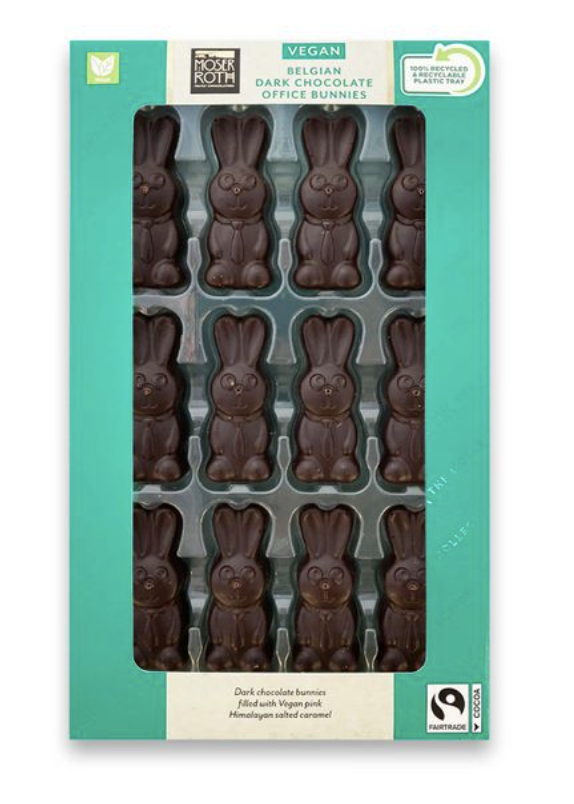 These dark chocolate office bunnies are very cute and I'm hoping there will be some available when I pop in-store later today.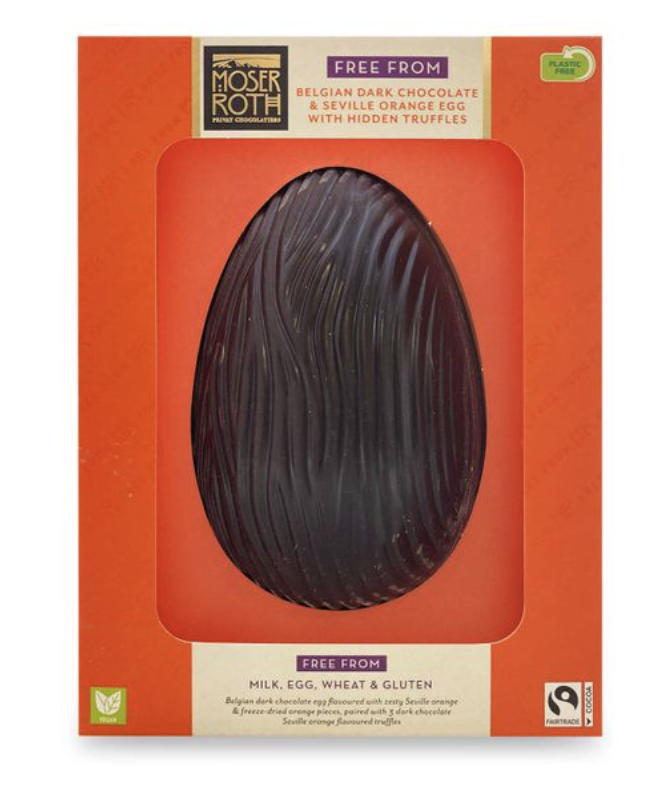 This Aldi Easter Egg sounds so good and has a luxury feel to it. Belgian dark chocolate and Seville orange, what's not to love. It also comes with hidden truffles.
Free from milk, egg, wheat and gluten.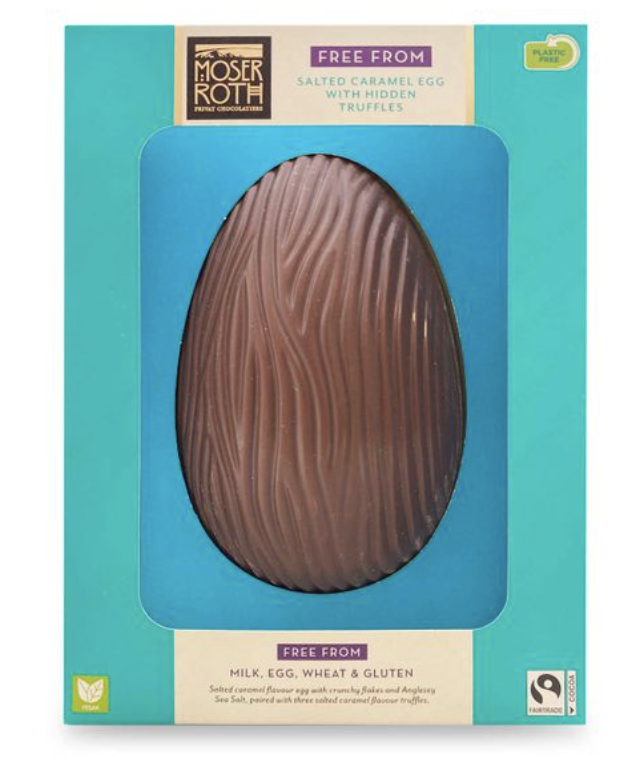 This is another luxury Easter Egg from Aldi. It's a salted caramel egg with hidden truffles which I'd be very happy to receive this Easter.
Free from milk, egg, wheat and gluten.