I wrote about my love of OGGS over on my other blog, Prettygreentea. They are a vegan-friendly, dairy-free and DELICIOUS brand so I thought it was only fair to talk about them here on Dairy Free Daisy too.
Some of the cakes in the photos of this post were a PR sample to my other blog. However, some I also purchased myself. I've been buying cakes from OGGS for ages and am a big fan of the brand.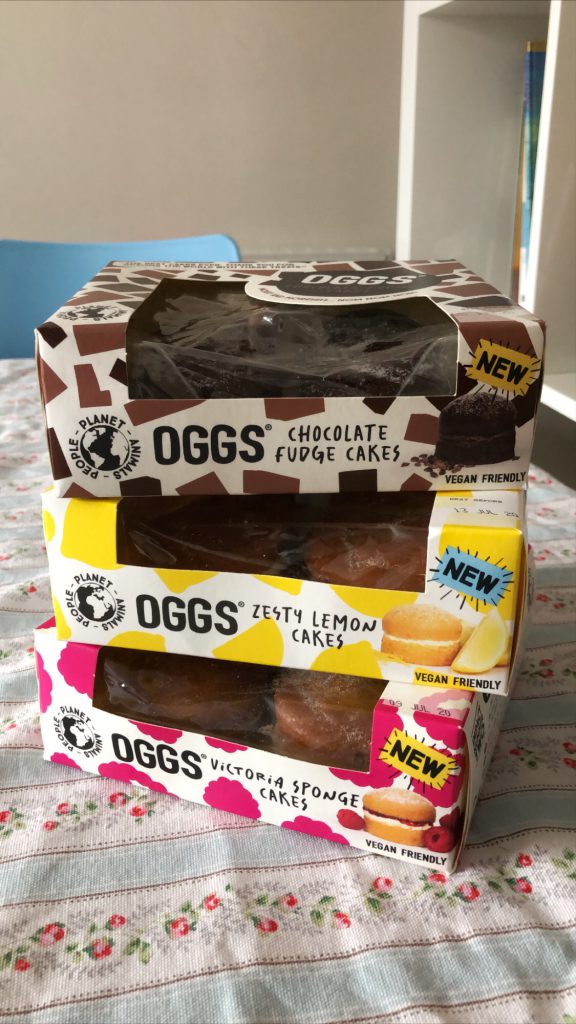 What are OGGS?
OGGS are an innovative brand founded by Hannah Carter. They burst onto the plant-based scene in 2018 with a range of cakes and within the space of a couple of years they have since added celebration cakes, mince pies and the world's first liquid egg substitute, aquafaba.
OGGS come with a 'may contain' warning as they're made in a factory that handle nuts, sulphites, soya, egg and milk. Please always check full ingredients before buying to ensure they're suitable for you.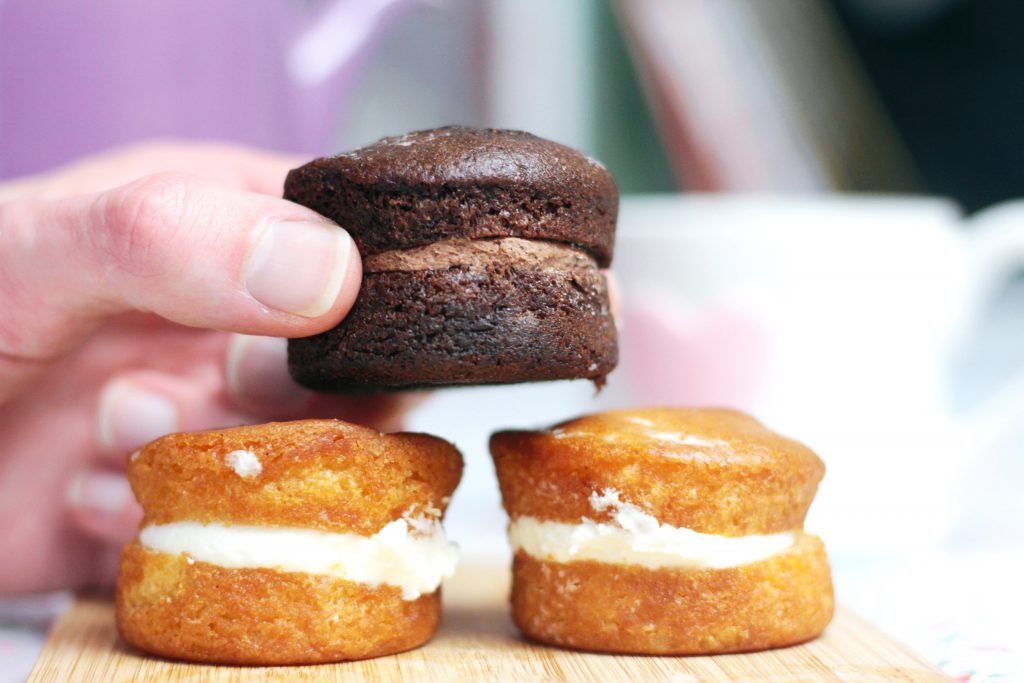 Do OGGS taste good?
Yes, OGGS taste good, really good.
The flavours I've tried are Chocolate Fudge, Victoria Sponge and Zesty lemon. They also do Vanilla Cupcakes, Chocolate Fudge cupcakes, Celebration Cake and Mince pies. I'm keen to give their Vanilla Cupcakes a try next.
Zesty Lemon
We all LOVE the Zesty Lemon cakes from OGGS, I actually think this was the very first product we tried from the brand. When you open up the packaging you're hit with a lovely scent of baked goods, this is the same for each flavour.
The lemon cake sponge is quite dense yet moist and the buttercream filling is creamy and sweet with a good citrus kick.
Chocolate Fudge
I love a good chocolate cake, it's probably my go-to cake at the moment and I have no complaints about the OGGS version because OMG it's good.
It's a rich cake with a creamy chocolate filling that I could very easily eat out of the mixing bowl! If only that was possible.
Victoria Sponge
When only a classic Victoria Sponge will do OGGS have you covered. Like their other cakes the sponge is quite thick but moist. The filling is sweet but not sickly.
These are very tasty little cakes and I really fancy one with a cuppa tea right now.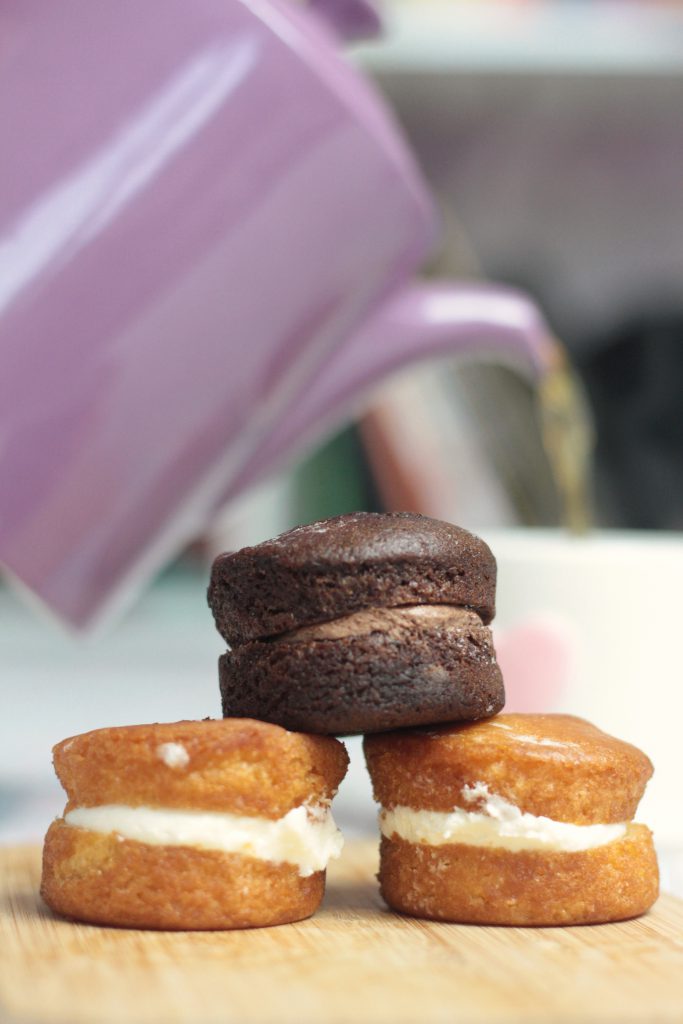 Where can I buy OGGS?
OGGS are so easy to get hold of which makes a nice change for tasty vegan products. They're sold in Sainsbury's, Waitrose, ASDA and on Ocado.