Today I'm sharing 13 new dairy-free finds from Ocado. I'm always checking the new in section of the website, especially for dairy-free products. Ocado has ab excellent range of free from and vegan products so I like to go through the list, which can sometimes be a little overwhelming and share some of the products that have caught my eye.
Today's list of products is quite sweet heavy which I guess is natural with the run-up to Easter.
Please check and double check ingredients to ensure they fit with your allergy or ethics. Many of the products in this list are free from dairy but are actually made in a factory that handles dairy. This means the products come with a may contain warning. Recipes can also be altered as time goes by so it's essential to be aware of ingredients.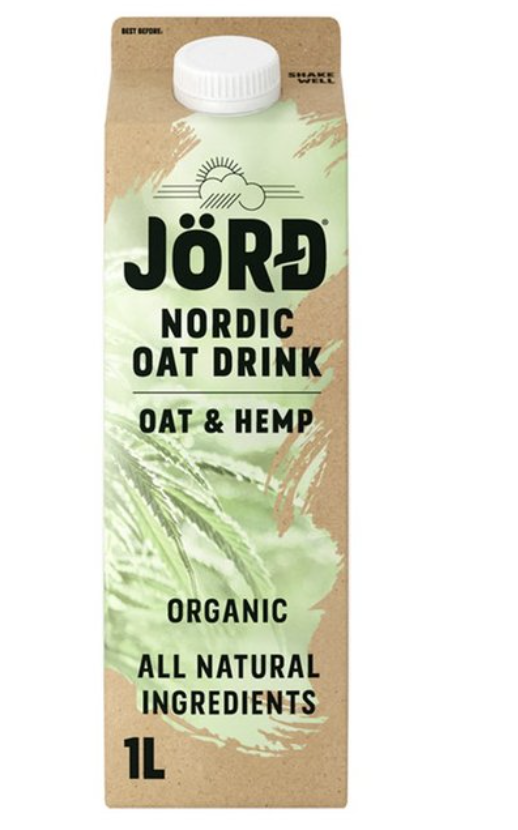 JÖRD Oat and Hemp drink has a super simple recipe with just four organic, all natural ingredients and no preservatives. The description says that it has a slightly nutty flavour which works well in cereal or coffee.
Every time I share a new milk alternative on TikTik people tell me to try Jörd Oat & Hemp drink. I like the JÖRD brand but I'm yet to try their Oat & Hemp milk. It's in my shopping basket and I'll report back soon.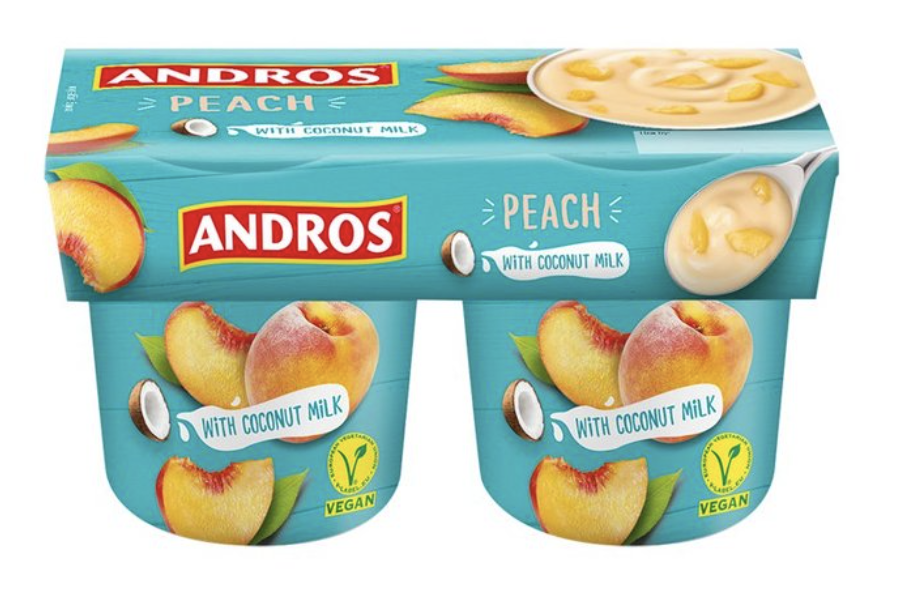 Everything by Andros is super creamy. This is a new, or new to me and Ocado. It's a creamy coconut milk yoghurt, with real fruit pieces. It looks like it has lots of good reviews so if you've been looking for a good dairy free fruity yoghurt alternative this may be a good place to start.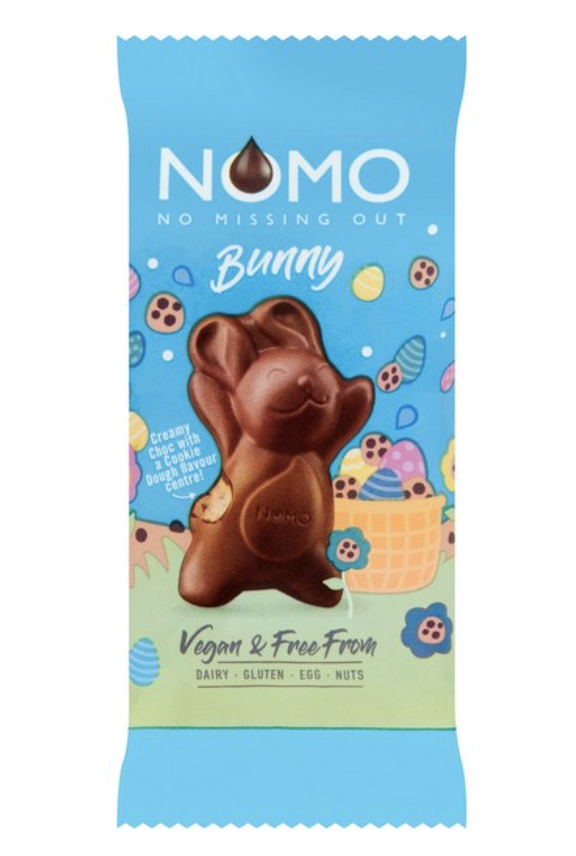 I LOVE these NOMO Cookie Dough Bunnies. It's good to finally see a fun and cheerful dairy free chocolate hit the supermarket shelves.
Previously I'd only seen these Cookie Doughy Bunnies at Sainsbury's and Tesco so it's good to see them available on Ocado now.
I love the sound of this Salted Caramel Oatshake – salted caramel flavoured oat drink with added calcium, iodine, vitamin B12 and vitamin D.
This isn't something I'd normally buy or even think of looking for but it really does sound good.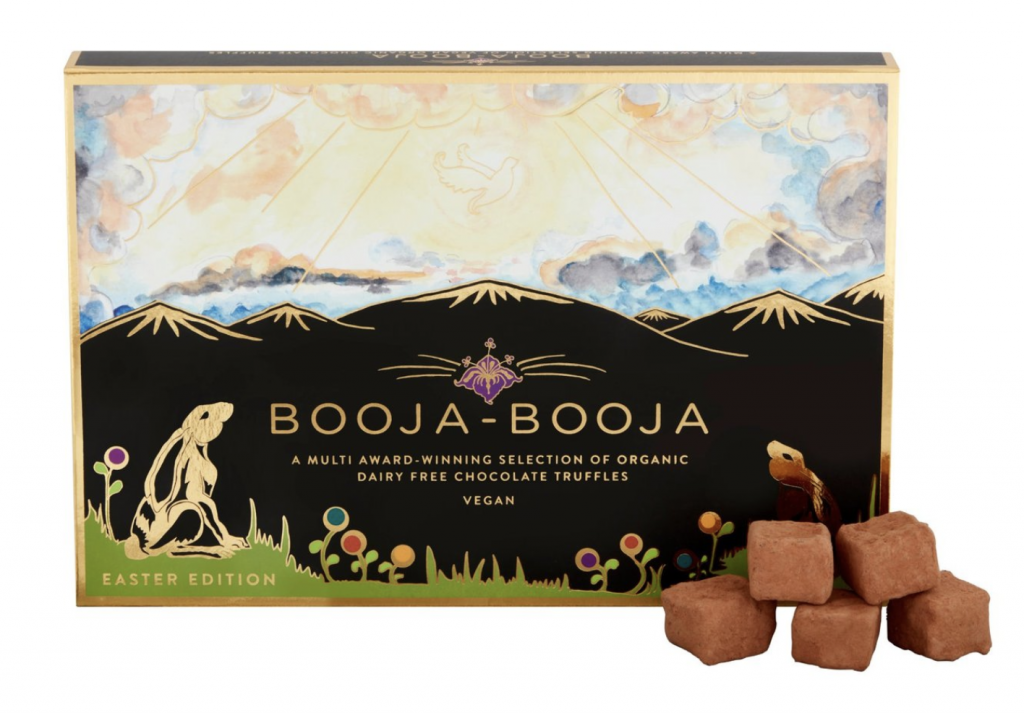 If you've been dairy-free for a while then you'll know about Booja Booja. they make the most delicious vegan chocolates and ice cream.
I haven't seen this box before but it looks like a really good selection box for Easter. It's filled with sixteen truffles which have all been created from organic ingredients.
There are 5 different flavours in the box:

Almond Salted Caramel – Chewy, gooey salted caramel & roasted almond swoons
Hazelnut Crunch – Sweetly roasted Italian hazelnut delights
Rhubarb & Vanilla Fool – Tangy rhubarb muddled with a creamy vanilla fool
Stem Ginger – Imbued with succulently delicious stem ginger pieces
Around Midnight Espresso – Flying with the full flavour of deeply roasted Mexican beans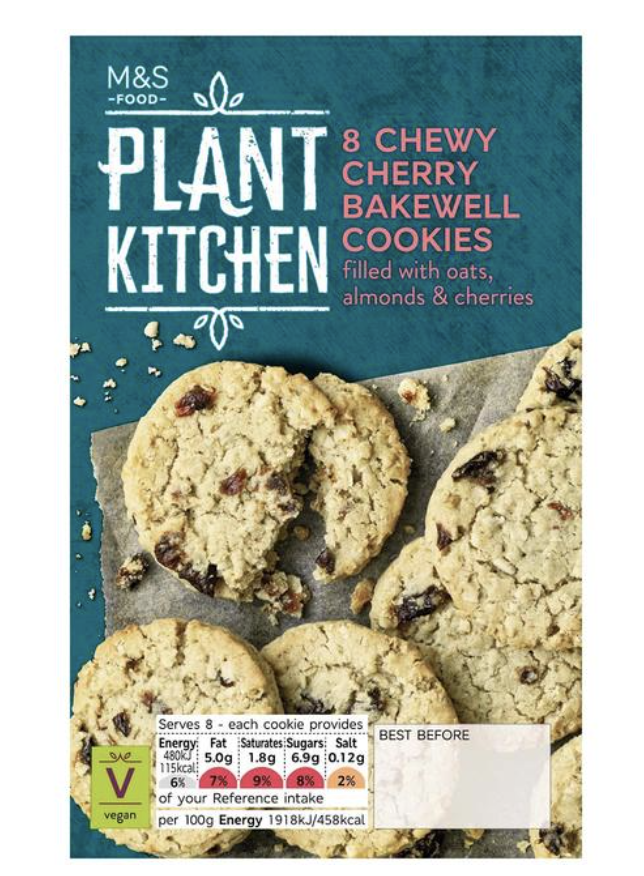 These are oat based cookies with almonds and cherries in, as you'd have probably guessed. They sound really good and I hope to get 'round to trying them at some point.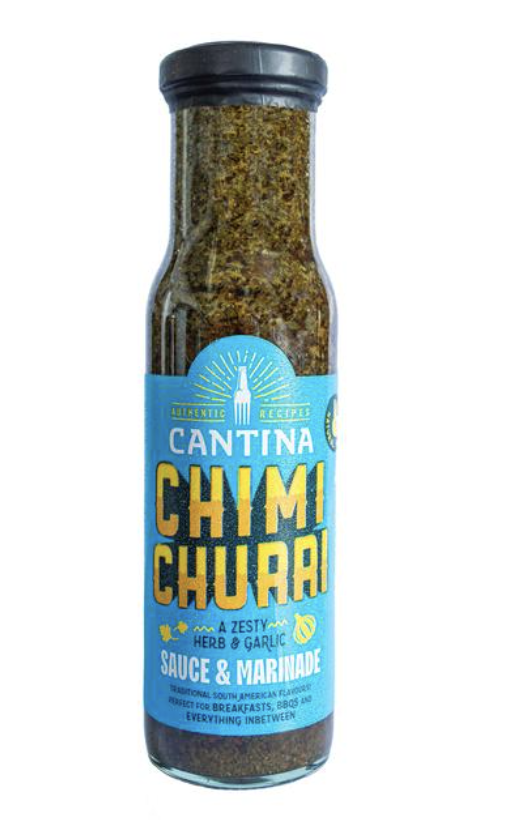 I love Chimichurri so this will be going in my shopping basket. I like to use Chimichurri as a sauce or dip but it's also really good as a marinade for veggies, chicken and pork.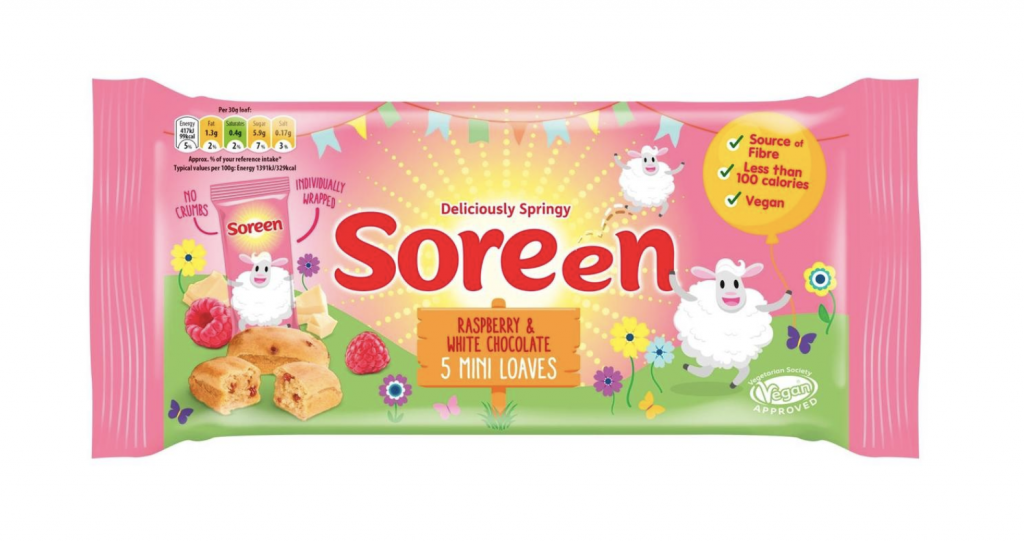 A limited edition launch from Soreen for Easter.
These are white chocolate and raspberry loaves with very cute branding. Perfect for lunch boxes.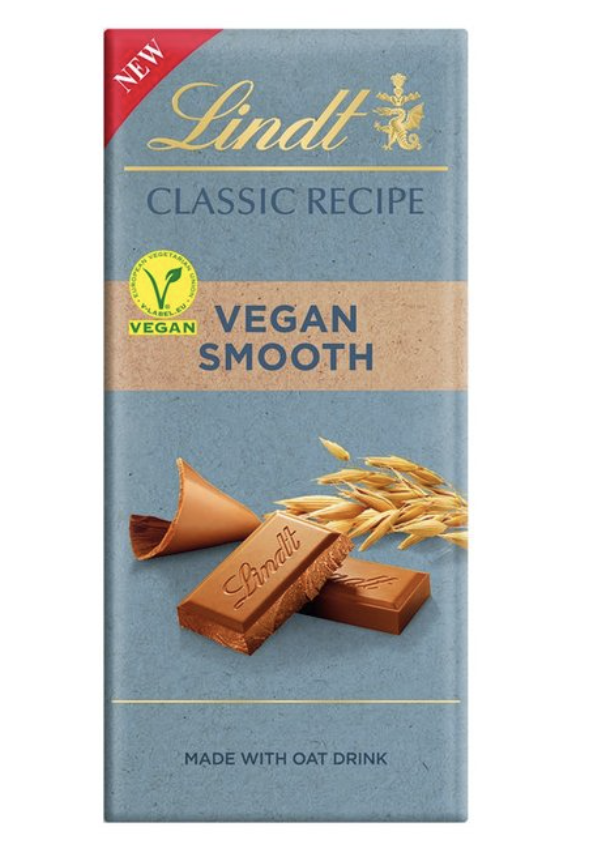 The new vegan Lindt chocolate bars seem to be rolling out to more stores now. I haven't tried this smooth version (yet) but if the hazelnut one is anything to go by it should hopefully be pretty tasty and creamy.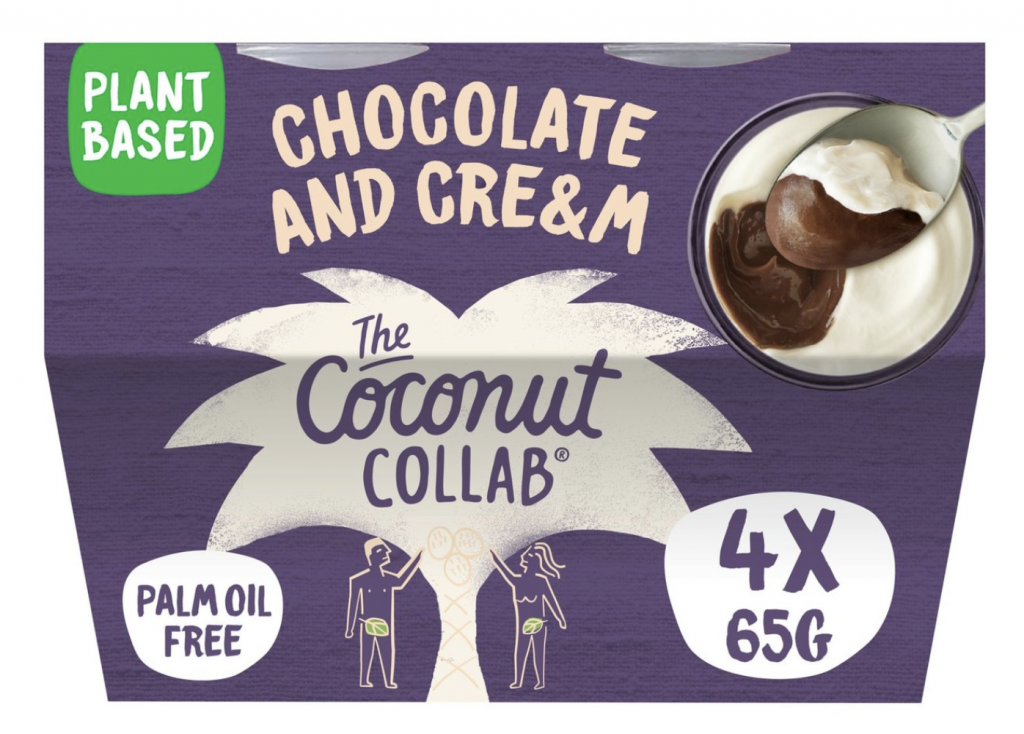 A new launch from The Coconut Collab – Chocolate & Cream Puds. They sound lovely and if I'm to go by other products I've tried from the brand they should be really creamy and indulgent.
My sister in law loves this brand and while I used to buy from them regularly I haven't tried any of their more recent products…yet.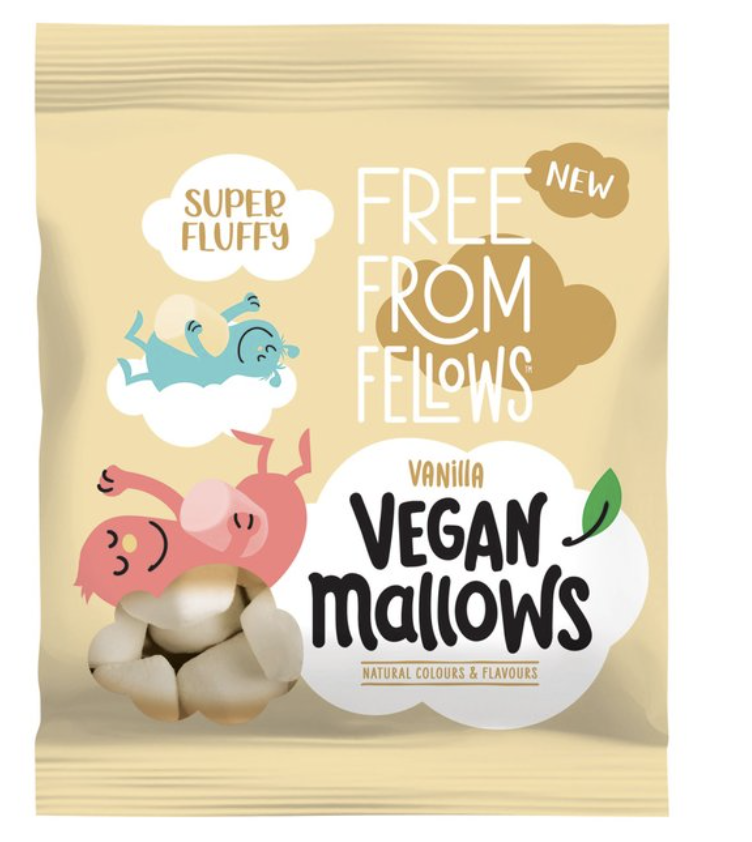 These caught my eye because of the branding. They're vegan marshmallows and come in 2 flavours: vanilla and strawberry.
A new launch from Ben & Jerry's, Things are starting to get really exciting in the world of dairy free ice cream.
Ben & Jerry's Berry Revolutionary Non-Dairy Sundae is a raspberry based ice cream with chocolate sandwich cookies and chocolatey cookie swirls topped with soft whipped ice cream, caramel swirls, and chocolatey chunks.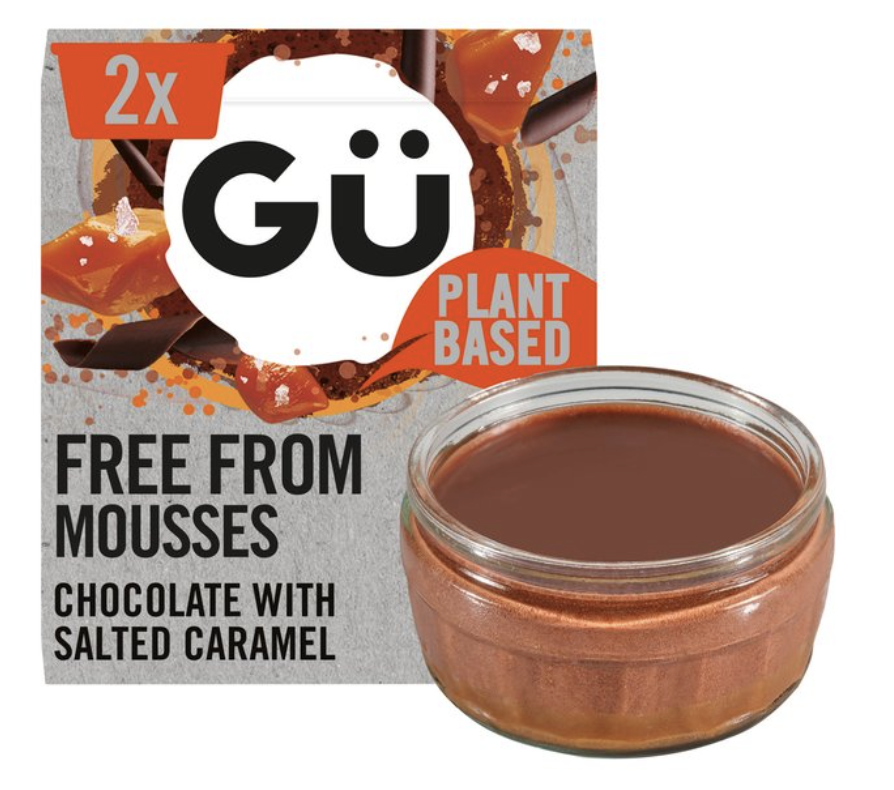 The Gü Free From Chocolate Mousse with Salted Caramel is made using aquafaba and coconut cream. I haven't tried this flavour yet but I've had others in their Free From range and they're always rich and indulgent.