The third episode of the Dairy Free Daisy Podcast launched on Tuesday and I really hope you found it useful.
In this episode of Dairy Free Daisy I share my top 11 tips for starting and maintaining a happy dairy free life. I talk through my tips with my producer Connor and hope that they will be useful both to those who are new to dabbling in a dairy free lifestyle as well as those of you who have been avoiding dairy for years.
You can listen and subscribe over on Spotify or Apple for weekly dairy free uploads.
You can find out more about the first episode where we discuss my dairy free journey, why people consider switching to a dairy free diet as well as some of my favourite dairy free staples. In episode two we shared recent dairy free news and launches.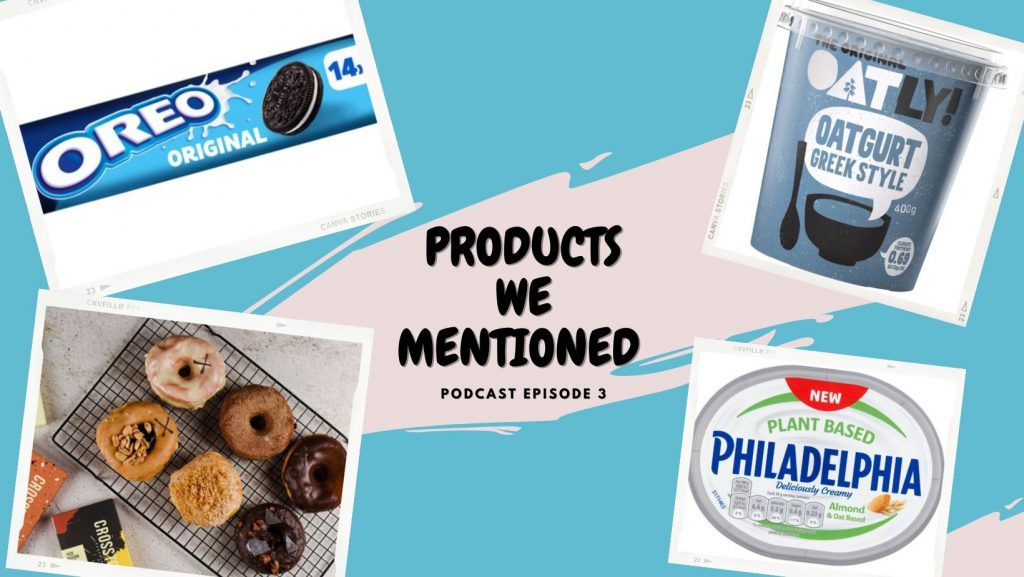 Links to the products we mentioned
As always, please check and double check ingredients in accordance to your allergies and ethics.
Lactose Free
Lactofree Milk Longlife Portions (NOT DAIRY FREE) – Tesco
Apps & Website mentions
Costa App to get free milk alternatives 'til 3rd March and full ingredient lists – use my link for a bonus when you sign up
Biscuits
Cheese
Yogurt
My favourite dairy free yogurt (Oatly)
Shops