Costa are back with their 50p drinks to celebrate 50 years of Costa. This time you can enjoy 50p iced coffees and teas from today, 11th May – 13th May. You just need to have the app downloaded on your phone and scan it in store to apply the discount. You can get up to 2 drinks each day.
EDIT – It's the last day to grab a 50p iced drink at Costa and don't forget that the milk alternatives are free too. Download the app and use my code YJ7BX to get £1 of points to start, then £2 more when you first collect points with a purchase. https://swf3j.app.goo.gl/x2736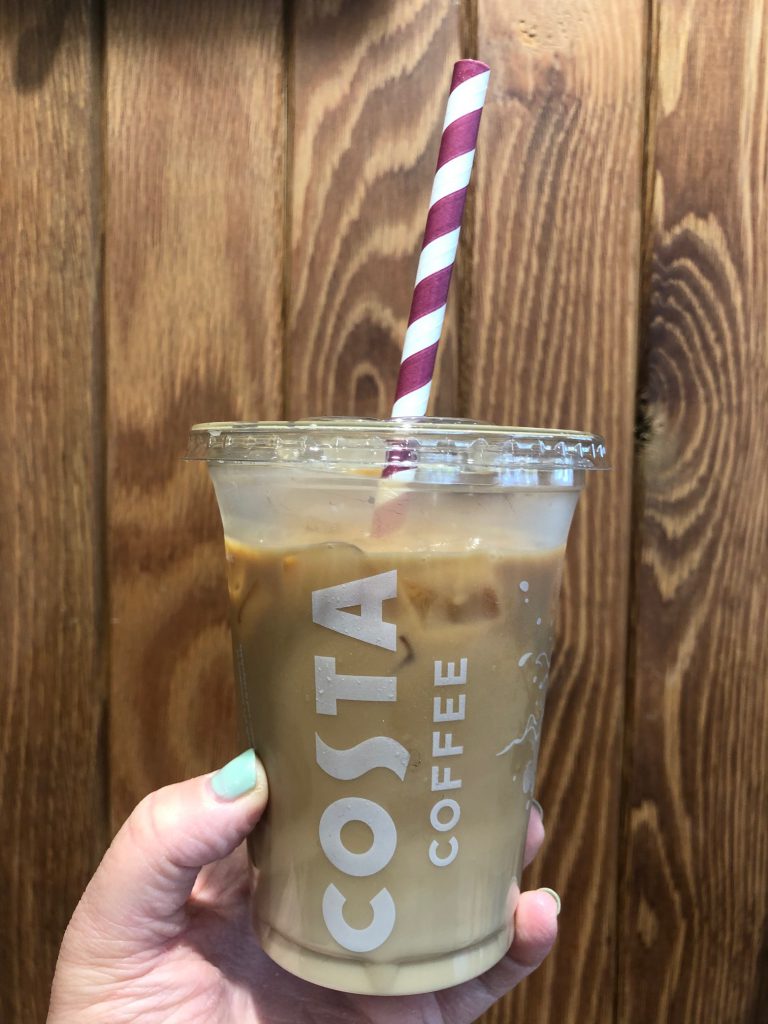 I popped over to Costa at lunch time today to grab an iced coffee and I'm pleased to report that I did not have to pay extra for oat milk. So that means I really did get an iced coffee with oat milk for just 50p. I'll be going again tomorrow to try their Peach Iced Tea.
Iced drinks included in the 50p offer
*Iced Latte
Toffee Spiced Iced Latte
Cold Brew
Iced Americano
Iced Flat White (inc Flat Black)
Iced Cappuccino
Iced Espresso,
Ristretto,
Iced Macchiato
Iced Mocha
Iced Cortado (inc Caramel and Mocha)
Iced Chai Latte
Peach Iced Tea
Strawberry Iced Infusion