Here is a super quick round-up of 8 dairy free Easter Eggs that are still available on the Ocado website. I always find that Ocado has a good range of dairy-free and vegan friendly products so it's worth keeping an eye on their new in section.
This year Ocado have lots of dairy free Easter egg options but I'm just sharing 8 which really stand out to me.
As always, please check and double check ingredients in accordance to your allergy or ethics.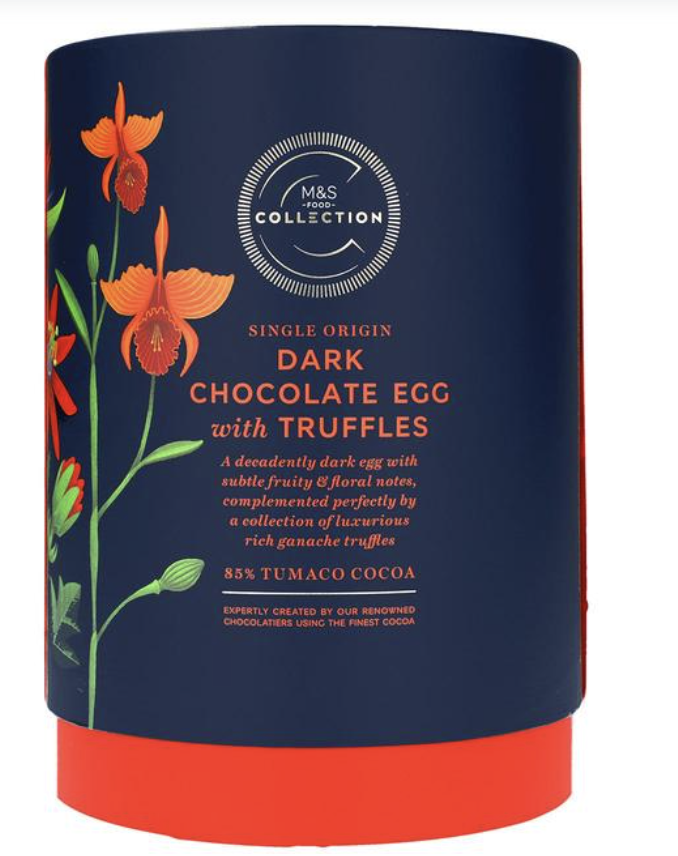 M&S have a good range of dairy free eggs this year but the only one I've spotted on the Ocado site is this Single Origin Chocolate Egg with Truffles. The packaging is lovely and if you're a fan of dark chocolate then it will be right up your street plus it comes with rich ganache truffles.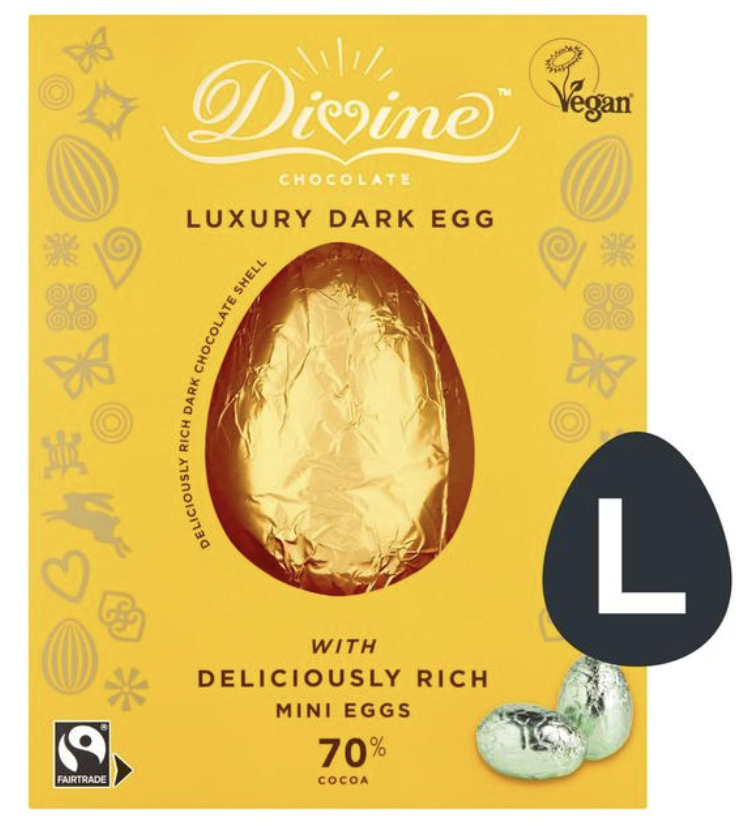 Divine is a classic brand when it comes to the world of dairy free chocolate. They're also a brand with a strong mission to help end exploitation in the cocoa industry, creating a world where farmers thrive and prosper.
This egg has a thick chocolate shell with bitesize dark mini eggs.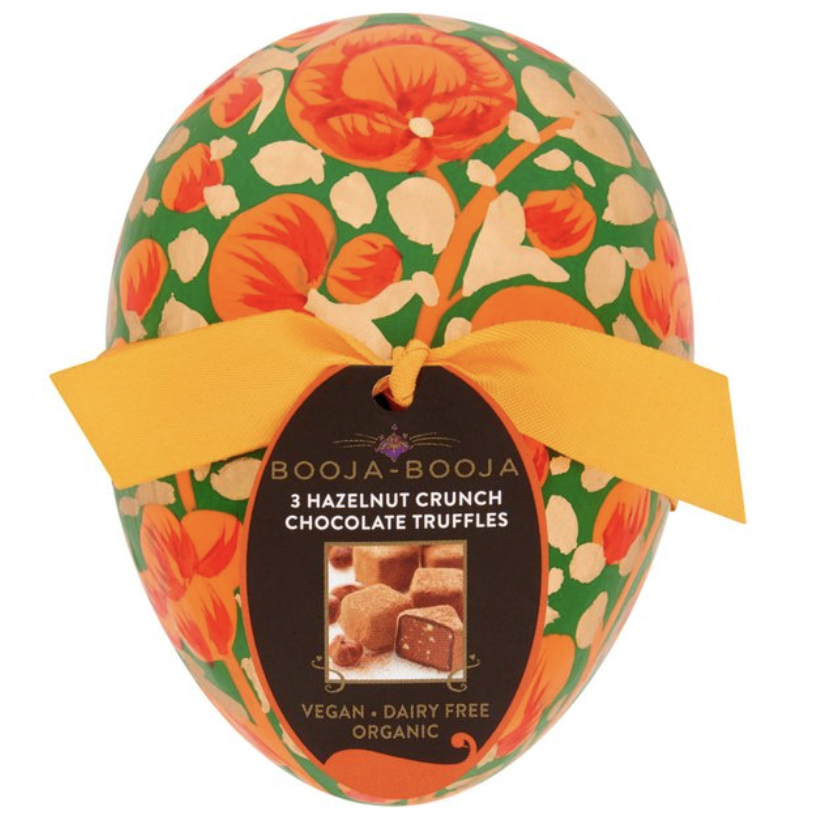 This is a beautiful hand painted Easter egg with 3 Booja Booja truffles inside. It's beautiful although now I'm thinking about it I'd be hoping for more than 3 truffles.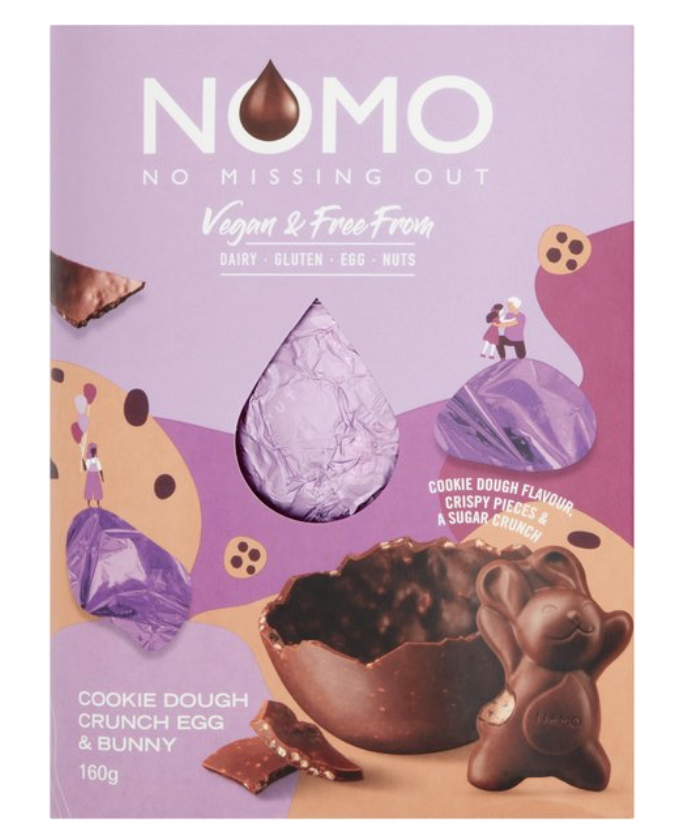 I love NOMO chocolate and I especially love these Cookie Dough Crunch eggs. This NOMO egg has a thick chocolate shell with a cookie dough flavour and crispy pieces.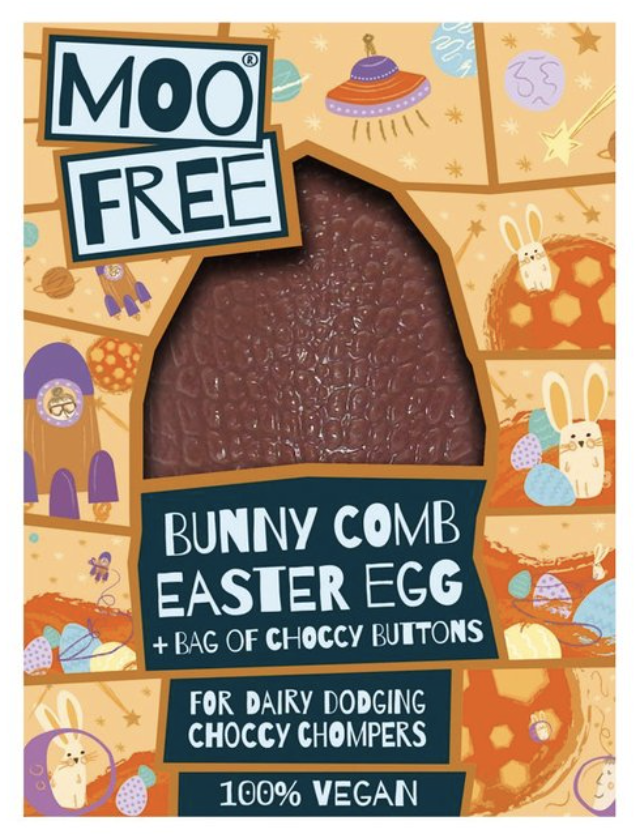 This Moo Free Easter egg is a vegan honeycomb egg with a bag of chocolate buttons. I think the Moo Free eggs are perfect for little ones because the packaging is so bright and cheerful.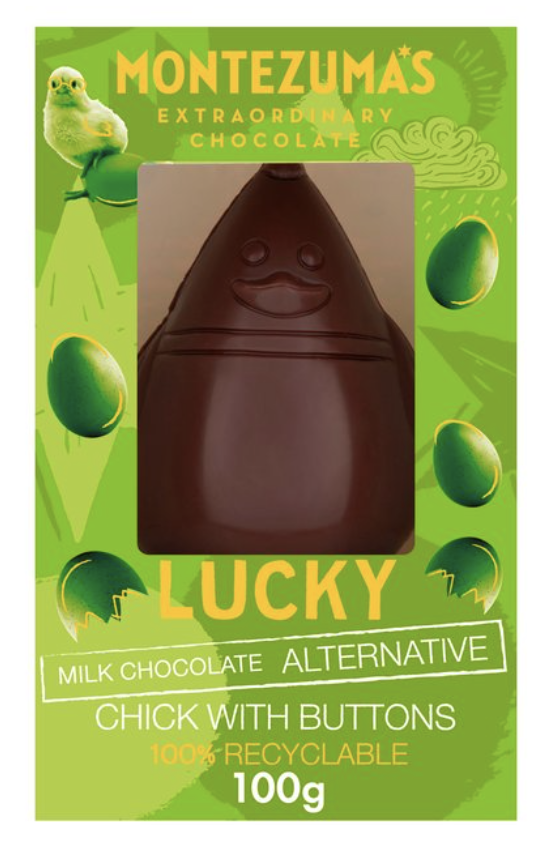 This cute Lucky Chick and buttons are made from Like No Udder, Montezuma's organic milk chocolate alternative. This is a super cute 'egg'.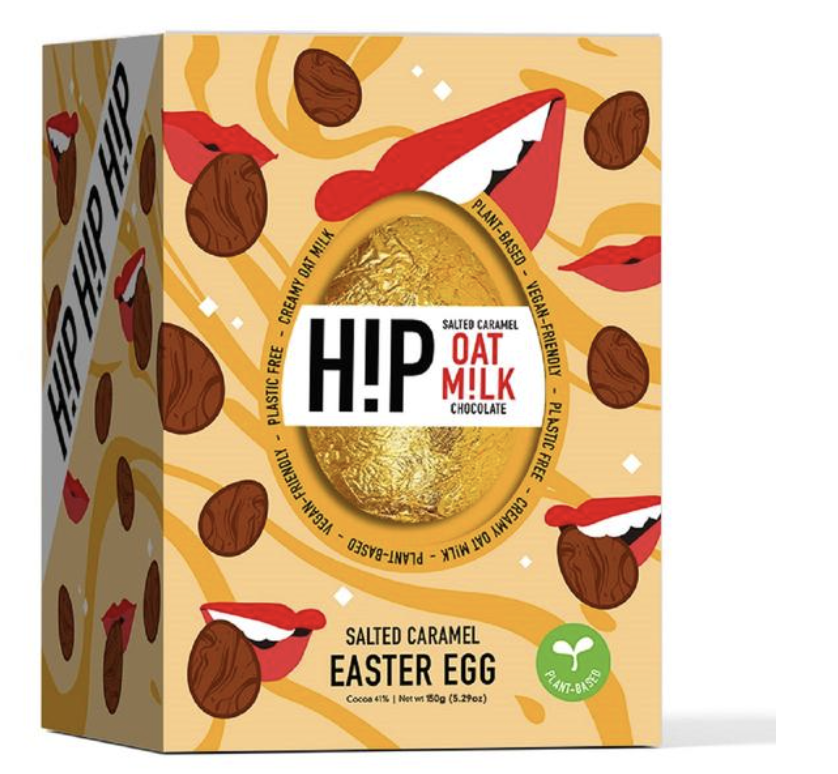 I'm yet to try this brand but really want to. This Easter egg is made from Colombian vegan Oat M!lk chocolate, combined with caramel and Maldon sea salt to create the perfect plant-based Easter treat. Sounds good to me!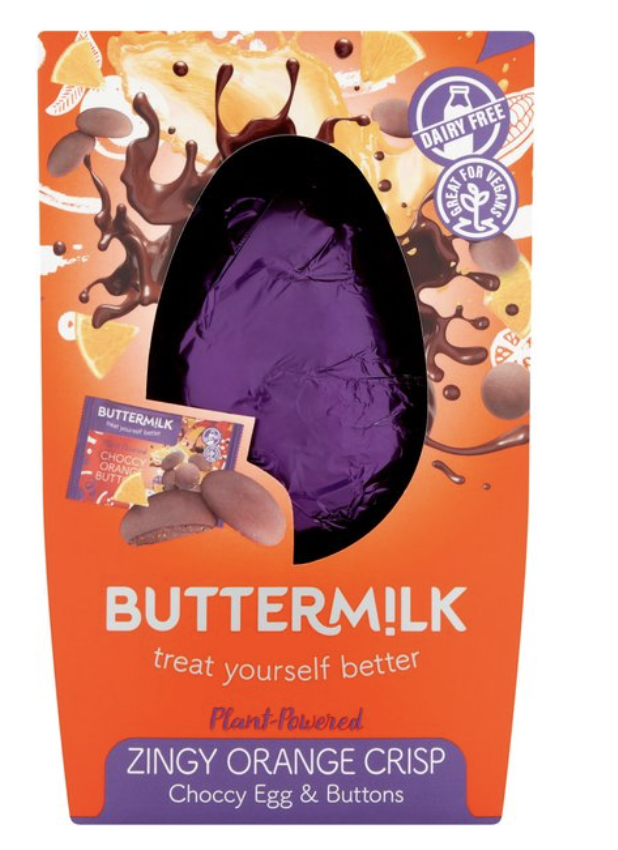 Buttermilk dairy free chocolate is delicious. It was only recently that I tried it but I noticed no difference from regular chocolate and can't wait to try it again.