When it comes to dairy free ice cream there are SO MANY excellent options (more on dairy free ice cream). It's one of the product categories which doesn't result in you feeling left out when it comes to living a dairy free life. Out of all the brands, most of which are very good indeed one of the best has got to be Ben & Jerry's.
This autumn there are 2 new non dairy launches from the brand. I'm yet to spot them in my local supermarkets but I can assure you they are out there in the wild so keep your eyes open.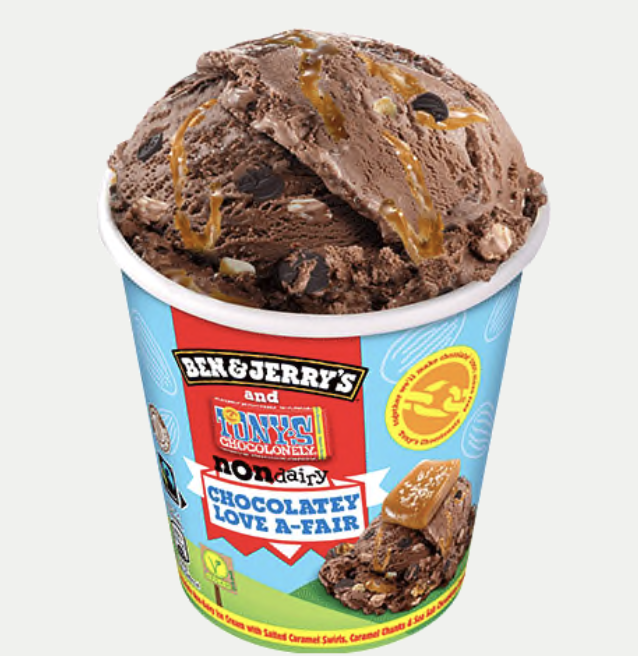 First we had the news of the Ben & Jerry X Tony Chocolonely collaboration. This is a chocolate based non-dairy ice cream with sea salt chocolatey chunks, a salted caramel swirl and salted caramel chunks.
To me, this brand collaboration is the perfect match. Both brands are well known for their strong ethics. Together they've created Chocolatey Love-A-Fair in both a non dairy and full dairy option. The cocoa beans from the new range are sourced through Tony's Open Chain.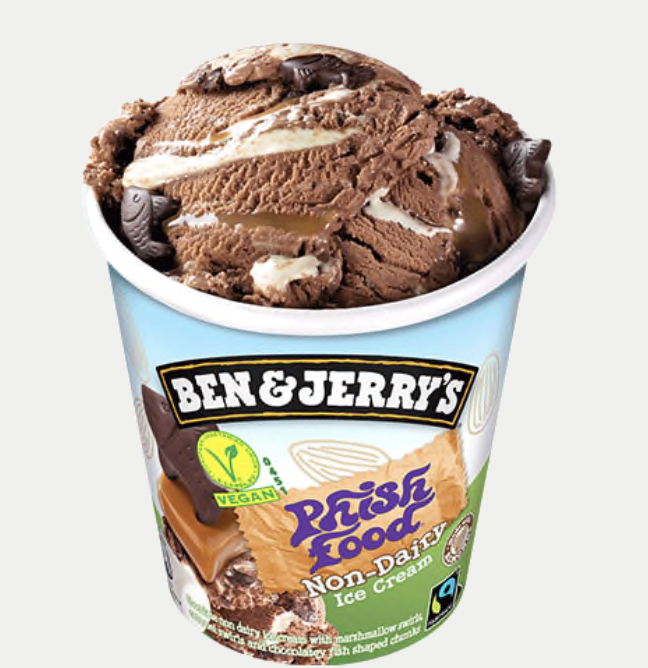 Then there's their second launch which is the long-awaited dairy free Phish Food, one of my all-time favourite flavours along with Cherry Garcia (they do a non dairy version of this in America).
The non dairy Phish Food was first launched back in 2021 in America and the true original came about in 1995. The dairy free option has finally made its way across the pond. It's a chocolate based ice cream with beautiful swirls of marshmallow, caramel and cute little fish-shaped chocolate chunks.
People have already spotted the new Phish Food tubs in the large Tesco stores and the Chocolatey Love-A-Fair tubs at Waitrose.