This is the Vegan Chocolate & Coconut Cream from Marks & Spencer. I was kindly sent over a bottle to share on my Prettygreentea Instagram page. I knew I had to share it here with you too because it's such a good dairy free find.
I've noticed that Marks & Spencer have launched lots of new dairy free treats in the recent months, hopefully they aren't just for Christmas.
So, this drink is a delicious vegan-friendly and dairy-free friendly Irish cream. I really think they should have named it as a dairy free Irish Cream but I imagine there are some restrictions.
It's nice to stumble upon a luxurious dairy free treat like this. Phil even says it's better than Baileys.
I'm pregnant at the moment so it was down to Phil to do the taste test, lucky thing! I'll look forward to trying some in March, if there's any left.
Always serve this drink over ice, unless you plan on adding it to coffee or making a hot chocolate with it. You can also use it in cocktails. The opportunities are endless but Phil really did enjoy it best over ice.
This Chocolate & Coconut Cream has a lovely thick and creamy texture. It's sweet without being sickly which means it's very easy to drink.
Phil also mentioned that the drink has a perfect balance of chocolate and coconut. You won't find one overpowering the other.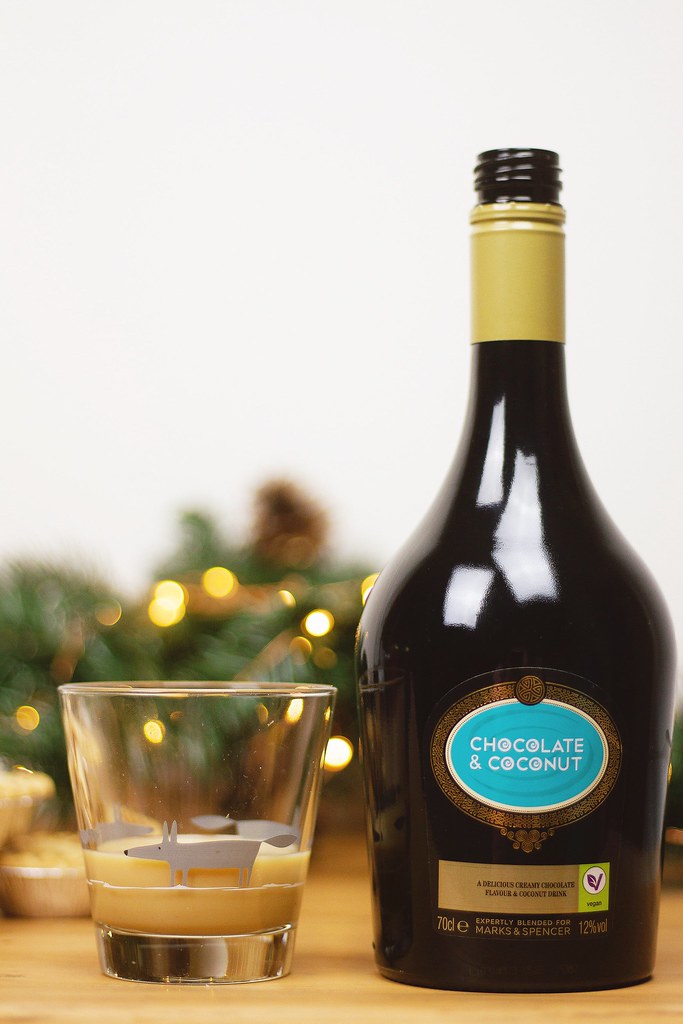 Let me know if you've tried the Chocolate & Coconut drink from M&S.